The past 12 months included fabulous trends, dazzling red carpet moments and stunning product innovation, but 2010 was also a great year for the weird. We've featured tons of off-beat trends and odd products in our weekly If Everyone Jumped posts this year, including $3,000 T-shirts from Valentino, glow-in-the-dark sunglasses and candles that smell like fast food. With this the last week of 2010, here is a recap of our top five favorites.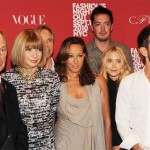 Fashion's Night Out (not to be confused with Victoria, Canada's fledgling fashion event) is celebrating its second birthday this fall and New York mayor Michael Bloomberg shared the final details of the much-anticipated event.
Last year's event filled the streets with fashion lovers in nearly every neighborhood where there were events, and this year promises to be even bigger – and hopefully better for retailers who gave mixed reviews on the sales success. September 10th will bring together fashion retailers, celebrities and designers in a celebration of fashion and its importance on our communities and the global economy. Steve Sadove, CEO of Saks Fifth Ave noted at last year's event, "We started to see a turn in the industry, sales started to stabilize," he claimed.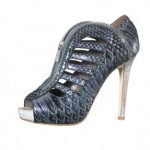 Today marks the launch of the H Williams New York-inspired footwear collection. Running with Heels tipped us off to Heather Williams' Saks Fifth Avenue debut in Manhattan. Filled with urban, trendy gladiator-style designs, Williams inspiration for her Spring/Summer 2010 collection comes from historical NYC landmarks like the Brooklyn Bridge. We already know how much the […]
It seems the future holds a collaboration between Marc Jacobs and Victoria Beckham. Talks of a fur-laden line is said to be in the works for next year. Both Jacobs and Beckham are known for their impeccable sense of style so we can't wait to see what they come up with. Also buzzing is the new accessory line Lacoste plans […]
We eco-friendly mavens are pretty used to thinking ahead – Â be it a few millenia as we ponder the fate of our fragile lil'Â planet or a few hours as we trudge outside to place our recycling on the curb. And for all our forward thinking, we deserve something downright pretty to keep track of our […]