Tadashi Shoji said he wanted the girls to look angelic, like they're going to take flight. Take flight they did in his Fall/Winter 2011 presentation at New York's Mercedes-Benz Fashion Week. The show was a stunning spectacle to say the least.
Nudes and blushes have been a huge trend of late, and we recently discovered, floating around the blogosphere, a photo of a shoe that takes the naked look one step further. You've heard of mirrored sunglasses, right? Sao Paulo designer Andreia Chaves apparently designed shoes that are covered with mirrors – called "The Invisible Shoe" – so they blend in with their surroundings.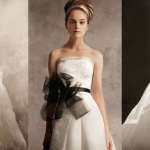 Vera Wang is one of the few designers who isn't afraid to venture into new markets, no matter how "out there" they may seem for the top wedding gown designer. For example, over the last few years Vera has expanded her empire to include the Simply Vera gown collection for Kohl's, a mattress collaboration with Serta as well as designing floral arrangements for FTD (an online floral design and shipping company), and who can forget her support of White Castle burger scented candles? Okay, we'll be honest, we're trying hard to forget the last one but everything else has been a solid step in pushing the Vera Wang brand beyond the wedding day.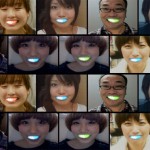 When the Japanese came out with anti-aging goggles, we didn't really see them catching on as a worldwide trend, but the latest fashion accessory to emerge in Japan may just be the next big thing, especially among celebrities like Marilyn Manson, Method Man and Kanye West.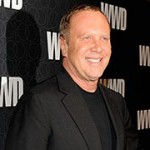 Michael Kors retail locales have been popping up left and right. His newest store will be replacing the 7,000 sq. ft. Rockefeller Center shop at 49th Street and Channel Gardens currently housing Kenneth Cole (which is slated to close its doors this April, along with eight other full-price locations). The much-sought-after space will don marble floors, wood displays and a zebra hide motif.
Every year on New Year's Eve tons of celebrities make it out to perform at various venues in cities around the world for the so-called biggest celebration of the year. This year, however, a few stars showed up in looks that managed to provide such a distraction that we hardly paid attention to the performances.
The past 12 months included fabulous trends, dazzling red carpet moments and stunning product innovation, but 2010 was also a great year for the weird. We've featured tons of off-beat trends and odd products in our weekly If Everyone Jumped posts this year, including $3,000 T-shirts from Valentino, glow-in-the-dark sunglasses and candles that smell like fast food. With this the last week of 2010, here is a recap of our top five favorites.
Is this some kind of trick? On Wednesday, The Fashion Spot tweeted a sneak peak of a pair of Nooka Glow in the Dark Mercury Sunglasses to be made available in March on nooka.com.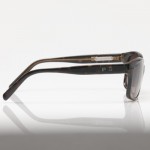 It wasn't too long ago that we brought you news of customizable chocolate bars as the latest in a long line of products that you can personalize in this day and age, and now designer sunglasses have been added to the list of items you can make your own.