Accor CEO Sébastien Bazin said the acquisition of Fastbooking, which follows its acquisition of itinerary-management service Wipolo in October, will help to accelerate the hotel group's digital strategy. Accor didn't disclose the terms of the Fastbooking acquisition.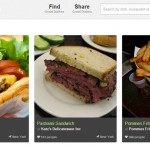 In a move that is so logical, we're surprised it didn't happen earlier, Foodspotting announced today that they're being acquired by OpenTable.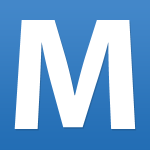 Should the rumors prove to be true, it would only confirm that life is not fair. Not only would a $200 million acquisition price tag be 6 to 10 times what AOL paid for TechCrunch and their network of sites, but it would also value the site's visitors even higher than AOL did in its merger with the Huffington Post.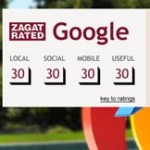 Everyone remembers Google's loss on Groupon, but before that they couldn't seal the deal with Yelp either. Fast forward a few years, and Google has a Groupon competitor under way, but no product to pose a significant challenge to Yelp. Since it seems like most of the product team power has been dedicated to Google+ (and they even missed a few things there), rather than trying to catch up solely through their own branded local ratings Google acquired the 32-year-old, consumer-led restaurant review company Zagat.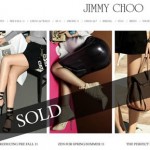 AAfter months of speculation as to who might acquire the 15-year-old luxury shoe and accessory label, Jimmy Choo has been acquired by Labelux for £500 million (approximately $806 million at current exchange rates).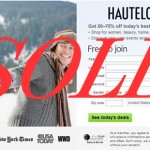 While Gilt and Groupon may be top of mind in their categories, here's another reminder that some very profitable things are happening with brands who have marketshare, even if they don't lead in mindshare: Hautelook, the flash sales site which launched in December 2007, was just acuiqred by Nordstrom for $270 million.
AOL's on quite the blog acquiring spree lately. Following the reported $25-40 million acquisition of the TechCrunch network, AOL's next acquisition is of the extremely popular site the Huffington Post.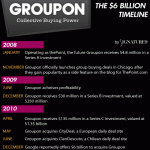 When we first wrote about Groupon, it was a year-old startup where being a member was akin to being part of a small club. Today, it's the subject of intense Google acquisition speculation, with the New York Times putting the purchase price between $5 and $6 billion.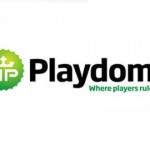 If you use Facebook – and at this point, nearly everyone does, you've surely seen friends requesting farm equipment for Farmville, clothes in Sorority Life, cooking supplies in Cafe World, or any number of items for any number of social games that dominate the platform.
Playdom, the company behind Sorority Life, Social City and Treetopia among many others, was officially acquired today by Disney for $563.2 million, with the potential for another $200 million based on performance.