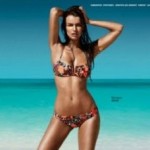 "Sex sells" is a familiar mantra, and although American Apparel seems to have proved that sometimes sex just makes feel people uncomfortable, a flash of flesh is still a sure fire way to draw attention to an ad. But does a sexy, highly visual ad sell product? Well, it seems like it depend on your gender, and the results probably aren't what you'd first think.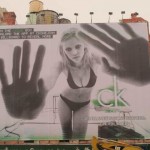 CBS News reported on Monday that pedestrians walking by the latest Calvin Klein billboard in New York City at East Houston and Lafayette have spotted something highly inappropriate in the ad. These folks don't find Lara Stone's almost-naked body offensive; rather, they believe a hidden curse word was planted in the photo.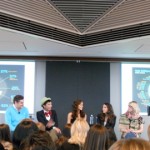 Twitter, Facebook, Tumblr, Foursquare Oh My!
Our technology-infused culture has become over-saturated and overwhelming, don't you think? It's not easy sifting through the messages, texts, emails and tweets that bombard us every minute of every day.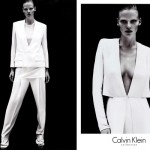 Calvin Klein sure does love Lara Stone. Their fall 2010 ad campaign that featured the Dutch beauty marked the first time in years the label used one face for all three of its brands, and Stone exclusively closed the label's spring 2011 show. Now, photos of the latest Calvin Klein ads featuring Stone have been released.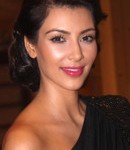 With millions of followers, stars like Kim Kardashian and big name brands like Reebok are making big bucks using Twitter as a means of advertising. It has been widely rumored that endorsement deals between businesses and celebrities actually contractually stipulate a certain number of product-related tweets per day.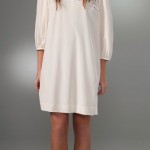 L'Oreal's famous slogan is "because you're worth it," and they regularly break out the big checks for stars like Beyonce, Freida Pinto, Eva Longoria, and, as of today, Glamour cover girl Jennifer Lopez to help convince women that their products are worth it.
When it comes to models though, how exactly do clients calculate what a model is worth?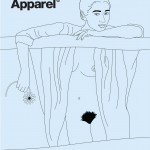 So what do you do if you're a company trying to crawl out of a pretty deep financial hole? Cut costs to start. For American Apparel, outsiders have suggested shuttering underperforming stores, but it looks like the creative department has started by turning up the raunch and reducing the number of models involved.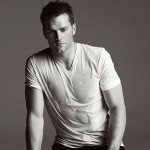 On Wednesday, news spread that the famously handsome quarterback and husband to Supermodel Gisele Bündchen agreed to a deal with Ugg Australia that will make him the face of the brand's men's division, marking the first time Ugg has specifically pushed men's products.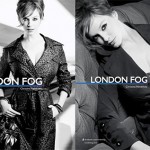 News spread this week of Christina Hendricks' starring roll in the fall ad campaign for trench coat label London Fog. The Mad Men actress' appearance in the ad pictures marks one more label in the celebrity-as-face-of-the-brand camp at a time when the battle between models and Hollywood types runs high.