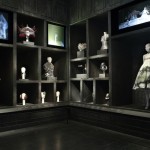 We, and nearly every fashion writer, blogger or fan who could attend, said that the "Alexander McQueen: Savage Beauty" exhibit at the MET was worth seeing no matter what. It seems many of you were listening, and not even a fashion superhero could challenge a retrospective on the late designer's legacy.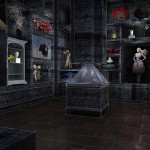 A few words to describe the experience at Savage Beauty: Alexander McQueen at the Metropolitan Museum of Art this weekend: Hot. Crowded. Worth the trip, no matter what.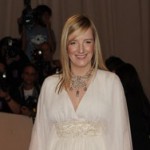 The royal wedding dressmaker is in New York, and appeared at the Met Gala honoring Alexander McQueen in a simple, flattering dress of her own design (ahem, Stella), but stuck around for a meet and greet at Saks Fifth Avenue. Though customers were advised not to ask about the royal wedding, it's hard to overstate how much of an effect it had on raising her public profile among a non-fashion industry audience, so naturally someone asked.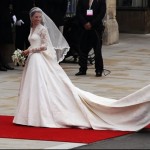 Well, a duchess for now, as Kate Middleton and Prince William won't take the titles of prince and princess until Prince Charles becomes king. The official Royal Wedding website puts to rest months of speculation on who would design one of the most visible wedding dresses of the year. Burton was also responsible for the dress of Pippa Middleton, Kate's sister and maid of honor. The v-neck is something of a signature for the future princess, but we also saw similarities to the wedding dress of Princess Grace of Monaco. In other words, bravo to Sarah Burton for a gown that's unique to the bride, but timeless enough to have its place in history.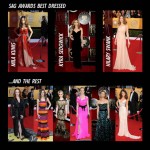 This past weekend, Hollywood's biggest stars trotted out to the Screen Actors Guild (SAG) Awards, and since this is one of the most important red carpet events of the year, here is a list of the best dre… oh wait, nobody cares who wore what to the SAG Awards.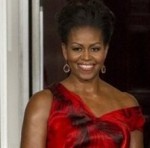 Anna Wintour and Vera Wang attended last night's state dinner in honor of the People's Republic of China, but Michelle Obama took top fashion honors of the night in a red Alexander McQueen gown from the Resort 2011 collection.
Style.com's Year in Style mash-up of all that was seen and heard from the fashion world in 2010 is out, and it includes everything from personal style scene-stealers like Lady Gaga and Anna Dello Russo to digital fashion endeavors and movers and shakers like Terry Richardson and James Franco. The fashion Web site's review is pretty complete, but we would like to put our two cents in on what was important this year in fashion.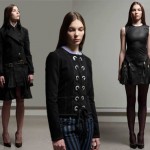 Alexander McQueen revealed several looks today from the first McQ collection that will be produced with the line under the control of Alexander McQueen. The designer label took over McQ last month, and its full pre-fall 2011 collection will not make a complete debut until February.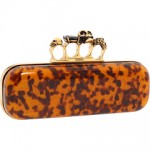 Alexander McQueen's knuckleduster clutches are always eyecatching, but we're particularly fond of this version in tortoise shell print leather for a few reasons.