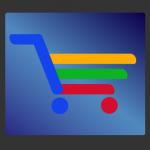 TechCrunch reports that Google is hard at work on an Amazon Prime competitor called "Google Shopping Express," and they're prepared to lose a little to gain ground.
Endless.com, the online shoe store launched by Amazon before they acquired Zappos, is rolling out free international shipping on orders over $100.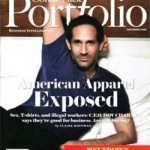 In an interview with the New York Post, American Apparel CEO Dov Charney likens his current situation (his current situation being that the company is on number 7 or 8 of its 9 lives) to that of Apple or Amazon. Given that Charney has made it abundantly clear that he won't be leaving his leadership role at American Apparel, we can infer that he sees himself as the Jeff Bezos or Steve Jobs of the clothing industry.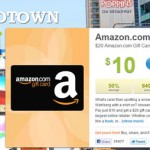 Groupon may be the clear leader in the group buying space, but Living Social is determined to be a solid number two. Amazon invested $175 million in the company in December, and it's taken all of a month for the two to pair up on what could be a record breaking group buying offer.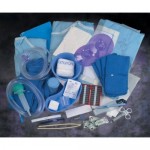 First there were the iPhone STD tests, now there's the all-in-one gastric bypass kit for those of you who think doctors are overpriced or just plain overrated.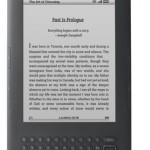 Amazon has proved that readers want to use eReaders. The first two models of the Kindle sold fairly well, even at their relatively high prices. The newest Kindle is at a lower price with a better screen and battery than the previous versions, which has only helped the device's popularity.
It was just a few days ago RIM launched the BlackBerry Torch, the fist BlackBerry to run the new BlackBerry 6 OS. We liked the design of the new OS, and are fans of the social networking integration, but it seems that's not enough to entice others to buy the Torch. Now, a few days after the launch some unconfirmed numbers from the launch are emerging.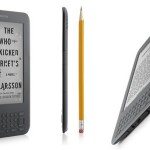 Earlier this week, the Amazon Kindle was unavailable for order. Amazon typically doesn't have any problem fulfilling orders for the popular eBook reader so many speculated that perhaps we were on the verge of a new Kindle. Now, just a few days later we do indeed have a new Kindle from Amazon. The new version is simply dubbed the Amazon Kindle.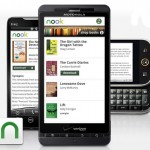 With Barnes & Noble fighting Amazon for eBook dominance, and Apple and Borders/Kobo trying to get in on the action, it makes sense for B&N to follow Amazon to every platform it has a presence on. To bring everything up to Amazon, Barnes & Noble has finally launched nook for Android. The app works as you'd expect, allowing users to read all their nook eBooks on their Android devices.