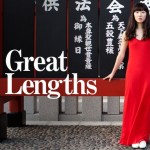 We're still not seeing American Apparel as the next Apple or Amazon, but the company reported (on time!) a rare bit of good news: sales in the 3rd quarter were up 5%.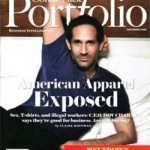 In an interview with the New York Post, American Apparel CEO Dov Charney likens his current situation (his current situation being that the company is on number 7 or 8 of its 9 lives) to that of Apple or Amazon. Given that Charney has made it abundantly clear that he won't be leaving his leadership role at American Apparel, we can infer that he sees himself as the Jeff Bezos or Steve Jobs of the clothing industry.
It's Friday, so if you're looking for a bit of lighthearted news coverage to end the week, this video from Taiwanese animators NMA should do the job. In 80 seconds, you can view Netflix taking out Blockbuster, crying hipsters outside of a shuttered American Apparel where Dov Charney offers to grope for food, a visual representation of the New York Times' payfence and other parts of "America's Fastest Dying Industries."
American Apparel's losses continue to grow, and sales continue to decline. Founder and CEO Dov Charney is being sued for sexual harassment by several former employees. Lion Capital, the financial backer that has continued to support American Apparel financially through years of losses and declines, left the board of the company.
While some who don't care for Dov Charney, or the sexually charged company culture, may not view that as a problem, there are aspects of the American Apparel model that would leave a void.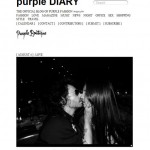 In a show of support for embattled American Apparel CEO Dov Charney, we've recently learned from sources in Paris that Terry Richardson will lead photography on an all American Apparel issue of Olivier Zahm's Purple magazine.
Style.com's Year in Style mash-up of all that was seen and heard from the fashion world in 2010 is out, and it includes everything from personal style scene-stealers like Lady Gaga and Anna Dello Russo to digital fashion endeavors and movers and shakers like Terry Richardson and James Franco. The fashion Web site's review is pretty complete, but we would like to put our two cents in on what was important this year in fashion.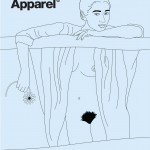 So what do you do if you're a company trying to crawl out of a pretty deep financial hole? Cut costs to start. For American Apparel, outsiders have suggested shuttering underperforming stores, but it looks like the creative department has started by turning up the raunch and reducing the number of models involved.
When we read Gawker's recap of American Apparel's head to toe hiring policy, we thought that checking out someone's body from top to bottom rather than their resume was a cringe worthy way to do business. Not to mention unprofessional, even if not illegal.
While he defends the practice of using photos as part of store hiring decisions, Dov Charney insists that American Apparel isn't checking out anything more than they should (personal style and presentation) when it comes to photo submissions. And you know – he's believable, even if we don't agree 100%.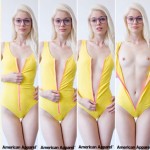 American Apparel took some heat last year after being accused of firing employees they deemed unattractive, and the latest leak about the brand is that they now base employment on photos of their workers.