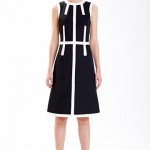 Late last week, The Cut reported (via Elle) that Designer and Project Runway Judge Michael Kors said no one cares about pre-fall collections because the name "pre-fall" is unappealing, whereas its inter-season counterpart, resort, has become more popular of late because the name "resort" sounds nice.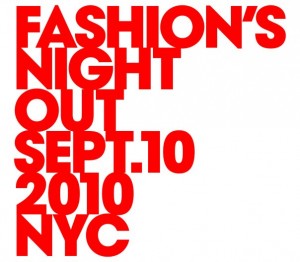 Fashion's Night Out 2010 was a huge success in New York City as far as boosting enthusiasm for fashion and attracting an energetic crowd, but Signature9 promised an update on whether the event fulfilled its original purpose – to bolster lagging retail sales.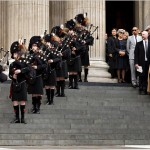 St. Paul's Cathedral in London hosted a special memorial service this morning honoring the late Lee Alexander McQueen. Less than one year after the British designer's tragic death, attendees mourned his loss to the sounds of tartan-clad Scottish bagpipers and a moving address given by Anna Wintour.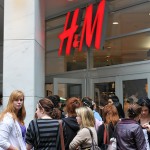 This year's event promises to be even bigger and more star-studded than last year, with retail store appearances from such celebs as Mary J. Blige, Mary Kate and Ashley Olsen, Bar Rafaeli, Nigel Barker and Simon Doonan among others. The hype has been spiraling for weeks now, but, while part of the point of Fashion's Night Out is to boost enthusiasm for fashion among shoppers, the goal of boosting retail sales is just as, if not more important for the future of the fashion business. So, will Fashion's Night Out 2010 exert the desired push on consumers to come out and buy products to ignite fashion's economic state?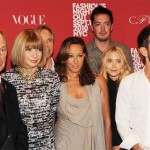 Fashion's Night Out (not to be confused with Victoria, Canada's fledgling fashion event) is celebrating its second birthday this fall and New York mayor Michael Bloomberg shared the final details of the much-anticipated event.
Last year's event filled the streets with fashion lovers in nearly every neighborhood where there were events, and this year promises to be even bigger – and hopefully better for retailers who gave mixed reviews on the sales success. September 10th will bring together fashion retailers, celebrities and designers in a celebration of fashion and its importance on our communities and the global economy. Steve Sadove, CEO of Saks Fifth Ave noted at last year's event, "We started to see a turn in the industry, sales started to stabilize," he claimed.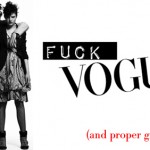 Recently some unflattering and downright vicious words from Leon Verres to Anna Wintour have been making rounds in the blogosphere. Verres' brand, named after himself, created T-shirts that say "F*ck Vogue, F*ck Anna, F*ck You."
Anna Wintour, the force behind American Vogue, has unleashed Vogue's wrath upon poor, unsuspecting Victoria, Canada. Victoria was all geared to have a series of fashion shows of local designers and boutiques on June 17, dubbing the event Victoria Fashion's Night Out, effectively re-using the name New York City fashion event sponsored by Vogue.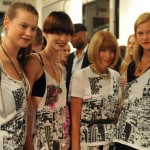 We previously reported the overwhelming success of New York's Fashion's Night Out (and London's and Paris' Fashion Celebration Night), and this year doesn't seem likely to disappoint. American Vogue, which produced the event, is proud to claim their next show slated for September 7, 2010 at Lincoln Center in NYC. It will officially snag the […]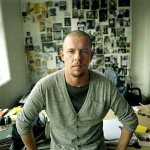 In an awful piece of fashion news, reports of Alexander McQueen's death have been confirmed by his company. Barely a month shy of his 41st birthday, the British designer known for his wonderfully eccentric designs – most recently towering rounded front high heels worn by Lady Gaga, Kelis and other stars who push the fashion […]