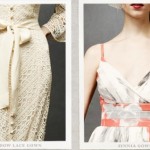 Vera Wang and David Tutera seem to be obvious choices for expanded wedding lines and associated products, but now there's word Anthropologie is also getting in on the more affordable wedding wardrobe trend with the unpronounceable BHLDN site (seriously, is that blah-den or bee-holden? Let's go a little more web 1.0 on the name guys), scheduled for a February 14th launch
This week, Barneys celebrated the opening of its first Brooklyn Co-op on Atlantic Avenue in the Cobble Hill section of town. The doors opened at 10 a.m. without a line of anxiously waiting shoppers, but a large crowd eventually made its way through the doors once they were open.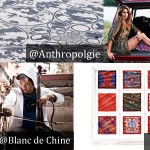 Your favorite fashion accessories are classic, stylish, and never covered in logos or overly apparent signs of flash. A glass of champagne or small sign of special service is appreciated, but extravagant spectacles that would put you in the middle of enormous crowds are the last things you'd sign up for voluntarily.
We covered the top 10 Fashion's Night Out events for celeb seekers, but if your idea of a shopping good time doesn't involve battling throngs of adoring fans, there are plenty of events that give a good reason to come out. Silent auctions, charitable contributions, complimentary cocktails and shopping bonuses are just a few of the things on offer.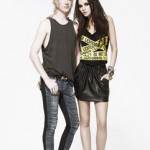 Launching on August 13th is the newest designer collection for the brand Forever 21. We recently told you about the chain's new maternity line, and with the help of designer Brian Lichtenberg, nine new limited-edition designer woman's pieces and three for men will hit 200 store locations.
If you live on the East Coast, you may be discovering that the heat is bit too unbearable in your work clothes. Good news: the weekend is just around the corner. And we have the perfect dress for enduring this uncomfortable weather.
Barney's Co-op, a younger, more accessible division of Barney's New York, will open its first store in the Cobble Hill section of the borough, with Swarovski Crystal, North Face and Anthropologie reportedly scouting the scene in Brooklyn. The question is whether this is a smart move in keeping with the push for high end brands to appeal to a younger crowd.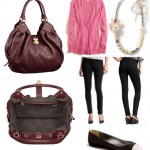 What woman with limited time doesn't want to be stylish? Clearly, this is a rhetorical question, but when one has to lug around all the paraphernalia that accompanies classes, a job, or a young child, plus the child herself, style can be a last priority. Good thing there are simple, foolproof ensembles that require little […]
Imagine our squeals of joy as the news rolled in that the ever-elusive yet oh-so-coveted line Ruffian officially launched its collaboration with retailer Anthropologie. The Mise en Scene collection is chock-full of the darling neo-Victorian flourishes and timeless romance that we're used to from Ruffian, with a more palatable price-point for those of us with […]
Despite the fact that everyone and their cousin seem capable of having a reality show these days, we never thought that a retail store would make one – or that we'd actually want to watch it. Man Shops Globe, which airs on Wednesday night at 10pm on the Sundance Channel, follows the trials and tribulations […]