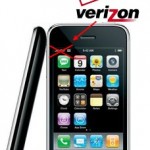 After months of official denials, the Verizon iPhone is all but a certainty with a formal launch expected tomorrow.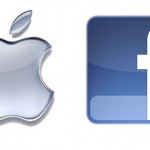 Today marked the first official trading day of the new year, and if the commonly held stock trader belief that January is an indicator of things to come for the new year holds true, Apple and Facebook are in for a pretty good year.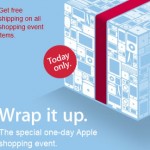 Lots of Mac fans were happy to hear that Apple, notorious for not discounting their products, would be getting into the spirit of Black Friday but if you're really looking for the best deal on a Mac, your best bet may be with an Apple reseller. Here's a model by model breakdown.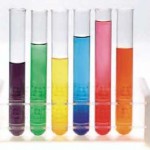 You would think if you peed on your iPhone it wouldn't work anymore, right? Well, if the latest potential app comes to fruition, you may soon be able to stop worrying about accidentally getting urine on your mobile device (assuming you were actually worrying about that…). Plus, we will officially declare there is an app for every single thing on the planet.
Sony announced Monday that its classic Walkman portable cassette player will no longer be produced in Japan, effectively signaling the end of the device's life. We would suggest a moment of silence if we weren't too busy wondering if we were the only ones who had assumed the Walkman was already out of production.
Its been quite some time since we've seen anything new from Apple in terms of the Mac platform. The last big announcements regarding the platform (read: announcements that required events) were the unibody MacBook, the new iMac and Snow Leopard. Those have all been around for quite some time now. Most of Apple's attention has been focused on iOS, leaving many to think that mac was on its way out, but it seems that's not the case.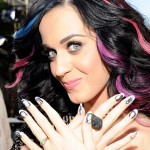 Katy Perry had images of funnyman beau Russell Brand's face painted on her finger nails for the occasion. We weren't sure what to make of it, but Ms. Teenage Dream (and Rolling Stone's September cover girl) did cause us to wonder what else you could have painted on your nails if you really wanted an original manicure.
Much has been said about Apple's stance in it's closed App Store, and how the apps that are submitted to it are reviewed. There have been many complaints by developers that Apple has rejected their apps for reasons they were not aware of. Not to mention the fact that Apple recently banned third-party development tools from being used for apps that make it into the store. Today that changes.
Apple has finally released it's App Store Review Guide to tell developers exactly what not to do with their apps.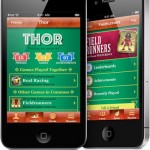 Sometime this week, Apple will release iOS 4.1 to most iPhone and iPod touch users (iPad users have to wait for 4.1 in November). The update will fix a number of bugs such as the wonky proximity sensor on the iPhone 4. It will also bring a number of new features, though apparently not to all devices.
The biggest added feature in iOS 4.1 was actually promised to be a part of iOS 4 by Apple, and that's Game Center. Game Center is seemingly Apple's version of Xbox Live for iOS games.