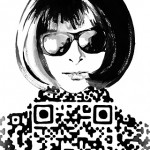 In one of the best fashion/QR code mashups we've seen since Calvin Klein's billboard, Yiying Lu, the artist behind the Twitter fail whale, created 10 hand-drawn illustrations for Meets Obsession magazine – complete with fully functional QR codes (also hand-drawn).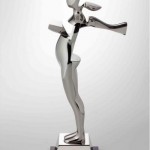 The list of 2011 CFDA Awards nominees were just announced, and there are plenty of familiar names. In brief, Lady Gaga is officially an American fashion icon, Marc Jacobs is nominated for womenswear but will be a winner even if he doesn't take that category, and Alexander Wang and Proenza Schouler have quite a few chances at going home with a trophy. The full list of nominees are…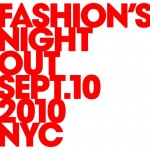 Last year we covered Fashion's Night Out from Paris, where we caught up with Carine Roitfeld, to London and New York. Each city was an overall success in terms of bringing out the shoppers, but the feel of each event was distinctly different. The Paris Fashion Celebration Night focused exclusively on the high end merchants […]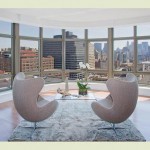 Despite their hobo fashion style, the Olsen twins have the goal of spicing up home décor by including furniture in their Elizabeth and James or JC Penney exclusive Olsenboye labels.
What exactly would the offerings look like? Well, it's pure concept at this point, but perhaps their (never lived in) penthouse gives a few indications.
In line with the Candyland colors we saw from Karl and Marc for Spring, My Little Pony hair just made an appearance on a pedestal of trendsetting: an Olsen twin (Ashley).{Style.com} As well, Nylon featured the look in a recent editorial (behind the scenes video here) but it's Jack and Lazaro who get firsts on this look; […]
At last night's "Future of Women's Fashion" panel in New York City, editors Cindi Leive and Robin Givhan (fashion editors at Glamour and the Washington Post, respectively) and design voices Isaac Mizrahi and Ashley Olsen met in front of a varied audience to discuss several questions about the fashion industry: namely, why do so many […]