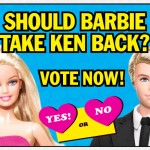 Back in 2004, plastic couples everywhere shouted "if they can't make it, what hope do any of us have?" when longtime paramours Barbie and Ken called it quits. Ken blamed it on Barbie's indecisive nature (really, how many careers can a doll have?), Barbie just wanted to have the freedom to flirt with Christian Louboutin, drink with Don Draper and celebrate her 50th birthday unencumbered.
According to Mashable, a few years apart has only increased the fondness. Just in time for Valentine's Day – and Ken's 50th birthday – Mattel has kicked off a large marketing campaign designed to reunite the two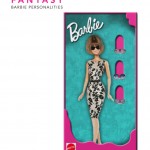 She's been de-cankled by Christian Louboutin, survived more than 50 years in fashion, taken a turn as a Mad (Wo)Man, had more jobs than anyone we can think of and has even picked up a warning from the FBI and caused a mini-scandal (proving her chops as a true fashion icon). We're referring, of course, to Barbie.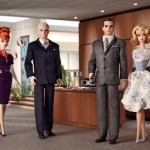 Don Draper and Joan Holloway will be immortalized in plastic (the soon to be ex-Mrs. Draper and Roger Sterling as well). If there were any question that Mattel wants you to know that playing with dolls isn't just for kids anymore, this answers it.
If Barbie wasn't already too perfect to be true enough, Christian Louboutin has made some comments as well as adjustments during his business deal with Mattel regarding Barbie. His business deal includes customizing a Barbie doll and accessories collection, where he re-shaped Barbie's "fat ankles". Later he edited his comment saying that she didn't have […]