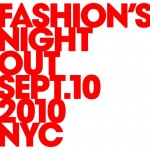 Last year we covered Fashion's Night Out from Paris, where we caught up with Carine Roitfeld, to London and New York. Each city was an overall success in terms of bringing out the shoppers, but the feel of each event was distinctly different. The Paris Fashion Celebration Night focused exclusively on the high end merchants […]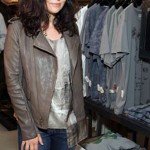 A capsule menswear collection by the socially-conscious fashion label Edun made its debut at Bloomingdale's in New York Wednesday night with a party featuring DJs Tony Touch and Crazy Legs of the Rock Steady Crew, who showed off some break dancing moves at the event.
Barney's Co-op, a younger, more accessible division of Barney's New York, will open its first store in the Cobble Hill section of the borough, with Swarovski Crystal, North Face and Anthropologie reportedly scouting the scene in Brooklyn. The question is whether this is a smart move in keeping with the push for high end brands to appeal to a younger crowd.
In terms of volume online, Macy's attracts more visitors earning $100,000+ than higher end department stores Nordstrom and Neiman Marcus combined (Anna Wintour's Fashion's Night Out appearance at Macy's last year suddenly makes sense).  Though they probably aren't the first name you'd associate with designer fashion, there are a massive number of people who match […]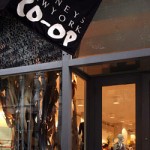 After facing a time of serious financial hardship (who didn't), Barneys has taken an upward turn and begun to flourish in the world of designer brand fashion. At this point it makes sense for the company to capitalize on their success and branch out with new retail locations. Atlantic Avenue in Brooklyn may be the new home for […]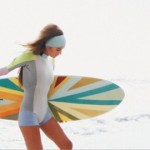 Another new collaboration to be excited about is the Cynthia Rowley for Roxy line. That's right surfers: get ready to catch the fashionista wave. Roxy and Cynthia Rowley have teamed up to create a 40-piece sportswear collection that will be arriving at Barney's New York in March. From stylish wetsuits, to casual weekend wear, the […]