Every year on New Year's Eve tons of celebrities make it out to perform at various venues in cities around the world for the so-called biggest celebration of the year. This year, however, a few stars showed up in looks that managed to provide such a distraction that we hardly paid attention to the performances.
The past 12 months included fabulous trends, dazzling red carpet moments and stunning product innovation, but 2010 was also a great year for the weird. We've featured tons of off-beat trends and odd products in our weekly If Everyone Jumped posts this year, including $3,000 T-shirts from Valentino, glow-in-the-dark sunglasses and candles that smell like fast food. With this the last week of 2010, here is a recap of our top five favorites.
One of the hottest trends in haircare as of late has been the Brazilian Blowout hair treatment popping up at exclusive salons across the nation. The process promises a 100% formaldehyde-free formula that will de-frizz your lackluster locks and promise a sleek, shiny and manageable result for at least three to five months. At a range of $300 to $500 respectively depending on your hair, it was touted as the solution to the frizzy-hair dilemma that many woman face. Sounds great right? Except it may not be everything it's claimed.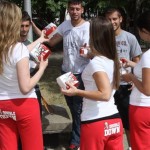 We'd like to take this week's "If Everyone Jumped" column to update you, dear readers, on a few past IEJ topics.
First up: the taxi cab as marketing tool trend.
Rumors ran rampant this summer about an impending Lady Gaga fragrance deal with Coty Inc. Back in July, a Coty representative told WWD the rumors were completely false, and that he had heard "nothing of this project." Well, surprise surprise. This week WWD reported that the world's no. 1 pop star has in fact signed a deal with Coty to create a line of signature Lady Gaga fragrances.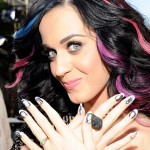 Katy Perry had images of funnyman beau Russell Brand's face painted on her finger nails for the occasion. We weren't sure what to make of it, but Ms. Teenage Dream (and Rolling Stone's September cover girl) did cause us to wonder what else you could have painted on your nails if you really wanted an original manicure.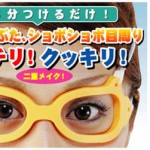 Apparently, you can now forget about snake serum, Botox, face lifts and collagen products and just buy a pair of Japanese anti-aging goggles. The goggles, called Mejikara, are made of silicon rubber, and they work by squeezing against your eyes and pushing the skin back up where it once was.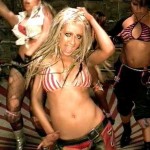 This week, we were grossed out by a story that appeared on Glamour.com about used makeup – including lipstick, foundation and brushes – that is up for sale on eBay, with plenty of bids coming in.
We thought the idea of buying makeup that a complete stranger has used was absolutely disgusting, particularly used lipstick and mascaras, but a little digging around the Internet revealed that scoring used makeup online is actually pretty common and has been going on for years now.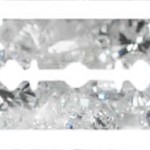 Ever heard of mass market razor blades for leg and face shaving that feature diamond-encrusted edges?
We haven't either, but a German company called GFD, founded by a man named Andre Flöter, has been selling synthetic diamond-coated razor blades for the last seven years. Up until now, GFD only sold the blades for industrial uses such as in medical scalpels and tools that cut plastic sheeting. That's about to change, as Flöter plans to mine his way onto drugstore shelves.