Rumors ran rampant this summer about an impending Lady Gaga fragrance deal with Coty Inc. Back in July, a Coty representative told WWD the rumors were completely false, and that he had heard "nothing of this project." Well, surprise surprise. This week WWD reported that the world's no. 1 pop star has in fact signed a deal with Coty to create a line of signature Lady Gaga fragrances.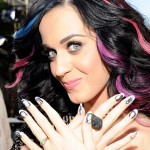 Katy Perry had images of funnyman beau Russell Brand's face painted on her finger nails for the occasion. We weren't sure what to make of it, but Ms. Teenage Dream (and Rolling Stone's September cover girl) did cause us to wonder what else you could have painted on your nails if you really wanted an original manicure.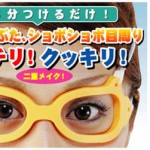 Apparently, you can now forget about snake serum, Botox, face lifts and collagen products and just buy a pair of Japanese anti-aging goggles. The goggles, called Mejikara, are made of silicon rubber, and they work by squeezing against your eyes and pushing the skin back up where it once was.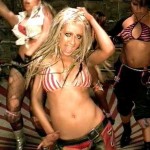 This week, we were grossed out by a story that appeared on Glamour.com about used makeup – including lipstick, foundation and brushes – that is up for sale on eBay, with plenty of bids coming in.
We thought the idea of buying makeup that a complete stranger has used was absolutely disgusting, particularly used lipstick and mascaras, but a little digging around the Internet revealed that scoring used makeup online is actually pretty common and has been going on for years now.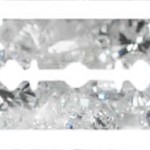 Ever heard of mass market razor blades for leg and face shaving that feature diamond-encrusted edges?
We haven't either, but a German company called GFD, founded by a man named Andre Flöter, has been selling synthetic diamond-coated razor blades for the last seven years. Up until now, GFD only sold the blades for industrial uses such as in medical scalpels and tools that cut plastic sheeting. That's about to change, as Flöter plans to mine his way onto drugstore shelves.
If you think fashion bloggers have little to no power or clout in the industry, get this: one fashion blogger created enough buzz to cause the cancellation of M.A.C.'s expected Rodarte makeup line, which was to be launched September 15.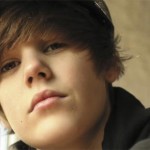 It's been a big week for Justin Bieber. The teen pop star raked in top honors in four categories Monday night at the Teen Choice Awards, followed Tuesday by an announcement that he will be the newest spokesperson for Proactiv.
Last week, the luxury fragrance house sent five perfumed taxi cabs out into central London to serve patrons the same way any other London black taxi would with a few exceptions. Each cab smells like either the brand's Artemisia, Blenheim Bouquet, Endymion, Malabah or Orange Blossom perfume, and each one's driver is specially trained to discuss Penhaligon's fragrances and answer any questions about the brand. And Penhaligon's is not the first company to embrace the taxi as a marketing tool.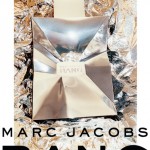 Marc Jacobs fans will soon be able to play the American designer's own version of tag. On Wednesday, the Facebook page for Marc Jacobs' latest men's fragrance, Bang, was launched. When the fragrance hits counters this Friday, the fan site will unleash a new game called "Bang! You're It," in which users can virtually "bang" their friends to earn points.