If you think fashion bloggers have little to no power or clout in the industry, get this: one fashion blogger created enough buzz to cause the cancellation of M.A.C.'s expected Rodarte makeup line, which was to be launched September 15.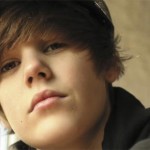 It's been a big week for Justin Bieber. The teen pop star raked in top honors in four categories Monday night at the Teen Choice Awards, followed Tuesday by an announcement that he will be the newest spokesperson for Proactiv.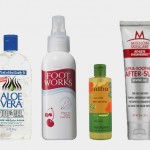 You slathered your skin with SPF/UVB 50 sunscreen. You went the beach. You wore a hat. You re-applied halfway through the day. You got sunburn anyway. It can certainly happen, and affordable products are available to help speed the healing process, minimize the lasting damage and cool your skin to increase comfort.
Last week, the luxury fragrance house sent five perfumed taxi cabs out into central London to serve patrons the same way any other London black taxi would with a few exceptions. Each cab smells like either the brand's Artemisia, Blenheim Bouquet, Endymion, Malabah or Orange Blossom perfume, and each one's driver is specially trained to discuss Penhaligon's fragrances and answer any questions about the brand. And Penhaligon's is not the first company to embrace the taxi as a marketing tool.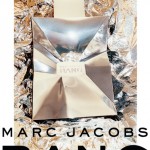 Marc Jacobs fans will soon be able to play the American designer's own version of tag. On Wednesday, the Facebook page for Marc Jacobs' latest men's fragrance, Bang, was launched. When the fragrance hits counters this Friday, the fan site will unleash a new game called "Bang! You're It," in which users can virtually "bang" their friends to earn points.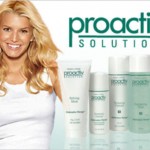 We don't need one more reason to encourage smokers to lay off the puffing, but FYI the Journal of the American Academy of Dermatology recently published a report claiming smoking is "significantly correlated" with developing adult acne. An overwhelming 72.9 percent of the women studied who had acne were also smokers. What's more, the higher the number of cigarettes a woman smoked, the more severe her adult acne was.
A rumor that Lady Gaga signed on with Coty Inc. to create a perfume began in the U.K. and spread through fashion media outlets this week, but now the fragrance company's marketing department has said it is not true.
Francois Nars did not just hire Daphne Guinness to be the face of his Nars Cosmetics fall campaign. He named a $23 purple eye shadow after her as well, saying purple feels right as the meaning of Daphne to him. The two recently collaborated on his 15×15 project in celebration of Nars Cosmetics' 15th anniversary.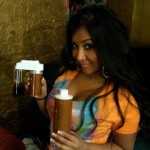 A 10 percent tax on tanning bed services took effect July 1 to the dismay of orange-skinned indoor bronzing devotees. Salon owners and workers are also upset by the new tax, worrying their businesses will suffer and jobs may be lost. The potential for job losses is the only obvious downside to the new tanning services tax.