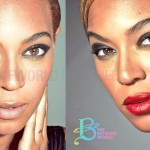 And sometimes, for makeup advertisements, wears heavy makeup.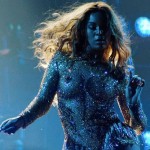 Beyonce is kicking off the twinkling topless look one shiny nipple at a time.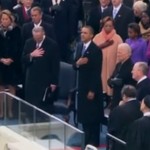 Beyonce kicked off what will be a few very high profile upcoming days with a rendition of the National Anthem at President Obama's Inauguration today. The singer, and mom to Blue Ivy®, may not have had a meme-worthy hat (who could have really topped Aretha's topper anyway?), but she definitely got the memo on Emerald and brought the glamour with large multi-jewel green earrings.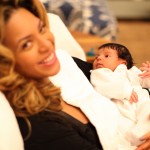 Look out People; social media is the new magazine cover if recent celebrity baby photo debuts are anything to go by. The most recent release comes courtesy of Beyonce and Jay-Z, who created a Tumblr account for Blue Ivy Carter's first public snapshots.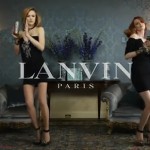 Some things are just better in motion, and this week we were reminded of that with a few viral style videos that have started making the rounds online.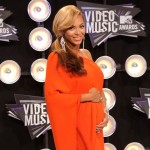 Beyonce has managed the biggest fashion surprise of the 2011 MTV Video Music Awards, but not for any outrageous costume.
The nearly 30-year-old singer debuted the first (beautiful, bright, Lanvin) maternity dress of the evening, and all but confirmed her pregnancy by conspicuously displaying her baby bump and asking the audience to feel "the love growing inside" her when taking the stage.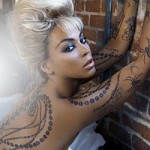 Last Thursday kicked off of the 6th edition of the London International Tattoo Convention, where up to 20,000 attendees gather to learn and share ideas and innovations in the tattoo market.
In this past week not one, but two fashion labels are following the trend that Chanel kicked off last year, and have included temporary tattoos as part of their upcoming collections.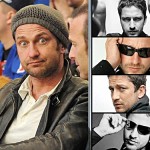 Scottish lawyer-turned-actor Gerard Butler is the new worldwide spokesperson (sans the U.S.) for the L'Oreal Paris Men's Expert line.
Gerard will join the list of genetically blessed celebrities who have endorsed the beauty brand, which includes Beyonce, Eva Longoria Parker, Penelope Cruz and Scarlett Johansson.
A rumor that Lady Gaga signed on with Coty Inc. to create a perfume began in the U.K. and spread through fashion media outlets this week, but now the fragrance company's marketing department has said it is not true.