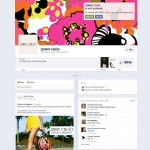 Fashion brands were initially hesitant about social media, but the number of brands without a social presence is now dwarfed by those who've redoubled efforts towards gaining more fans and followers. So it shouldn't come as too much of a surprise that Burberry, the first designer fashion brand to hit 10 million fans, has already taken advantage of the hours old Facebook timeline layout for their fan page.
Burberry has long been one of the most adventurous luxury brands when it comes to online marketing, so it comes as no surprise that they're the first to step into the territory of startups like J. Hilburn and Gemvara, who've recently raised millions for customized luxury offerings (men's shirts and jewelry respectively).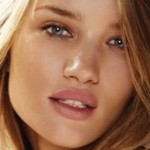 Big fashion brands often pay lip service to the importance of new media, but few have embraced it as wholeheartedly as Burberry. The Financial Times is reporting that the company is truly putting their money where their plaid-patterned mouth is by reducing their ad spend in print magazines to spend more online.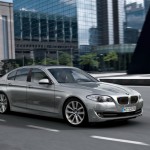 In spite of the fact that Facebook is the number one site for wealthy Internet denizens in several countries, some luxury brands continue to be holdouts when it comes to getting involved with the largest social media site in the world. For those who have decided to be part of modern marketing, rather than hoping it goes away, who's getting their social strategy right?
L2, the NYU think tank that tracks social media and online efforts among luxury brands, recently published a Facebook IQ report that attempts to answer that question.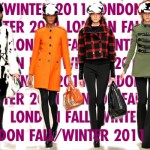 It seems that many fashion critics are still unimpressed by Burberry and still complaining that Bailey's embrace of technology has left his creativity in the dust. Looks like we need to come to the rescue again.
Unlike online influence, red carpet influence is one of those things that's difficult to measure. The best (and worst) dressed awards are often handed out without rhyme or reason. Supermarket tabloids and gossip columnists usually play it safe and give best dressed to stars who go with a cookie cutter gown, while worst dressed goes to anyone who takes a fashion risk. Fashion blogs normally go the other way, praising those who aren't afraid to look more runway than red carpet, and applying a snooze label to those who play it too safe.
Since there's no measurable way to tally best and worst dressed, we'll just add our favorites to the mix.
Style.com's Year in Style mash-up of all that was seen and heard from the fashion world in 2010 is out, and it includes everything from personal style scene-stealers like Lady Gaga and Anna Dello Russo to digital fashion endeavors and movers and shakers like Terry Richardson and James Franco. The fashion Web site's review is pretty complete, but we would like to put our two cents in on what was important this year in fashion.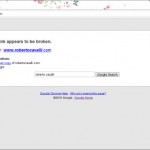 L2, a luxury think tank focusing on digital innovation, recently published their second annual Digital IQ index, a ranking of luxury brands online initiatives.
While the exact order of the top 10 or so sites could be up for discussion, they seem to be fairly accurately positioned. Past the top 10, however, things get strange and seem to prop up some of fashion's idiot savants.
Critics were unimpressed with Burberry's Spring 2011 collection, which debuted in London this week. The general consensus is that designer Christopher Bailey has turned out a cheap, passé, biker-chic look that was worsened by the extremely spiky heels that several models had to remove before the end of the show and led to one model's tumble on the catwalk.
The fashion business being what it is (and by "what it is," we mean obsessively terrified of the Internet and of the firm belief that if everyone ignores it, it will go away), the other general consensus is that Burberry produced a sub-par collection because the label was too focused on its online push and embrace of Internet business tools to create a high quality, inspired line.