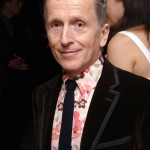 In an interesting and somewhat shocking move, Barney's announced that Simon Doonan, who has been with the brand nearly 25 years, will no longer serve as creative director. Taking his place effective January 17 is former W magazine editor Dennis Freedman.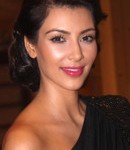 With millions of followers, stars like Kim Kardashian and big name brands like Reebok are making big bucks using Twitter as a means of advertising. It has been widely rumored that endorsement deals between businesses and celebrities actually contractually stipulate a certain number of product-related tweets per day.
After calling 475 Fifth Avenue in Manhattan home for the last six years, reps for P.Diddy's clothing line Sean John announced this week that their flagship store will be closing due to what they feel is business disruption due to scaffolding.

Recession got you watching what you spend on clothes? Wearing the same worn-out pieces every week? Good news! You could win one of 10,000 pairs of jeans from the Gap by going on Facebook. It looks like the folks at the Gap are trying to wash the logo change fiasco taste out of the public's mouth, but apparently this is just one of many forthcoming giveaways and promotions Facebook will participate in.
U.S. Starbucks stores get 70 percent of business before 2 p.m., according to USA Today, and now the coffee chain is making a move to scoop up more afternoon and evening foot traffic. Starbucks already sells food, an extensive list of coffees and a variety of other beverages, so what is left that American consumers could be craving after lunch? Answer: Alcohol.
This week, Barneys celebrated the opening of its first Brooklyn Co-op on Atlantic Avenue in the Cobble Hill section of town. The doors opened at 10 a.m. without a line of anxiously waiting shoppers, but a large crowd eventually made its way through the doors once they were open.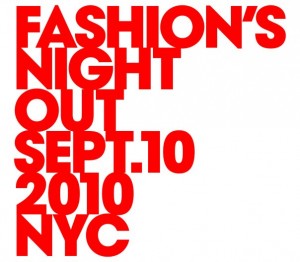 Fashion's Night Out 2010 was a huge success in New York City as far as boosting enthusiasm for fashion and attracting an energetic crowd, but Signature9 promised an update on whether the event fulfilled its original purpose – to bolster lagging retail sales.
Introducing plus sizes, plans for Fashion's Night Out: news on Marc Jacobs has been rolling in and this update adds another notch on the budding lifestyle maven's belt. After the opening of his first cafe in Milan, serving up spiked hot chocolate to its elite clientele and debuting a new bookstore in downtown Manhattan called Bookmarc, it is clear that Marc Jacobs, once solely known for his fashion genius, has conquered new areas in the retail market.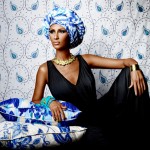 Everyone knows Iman for her success as an international supermodel and cosmetics company founder. The inspiration for Yves Saint Laurent's "Africa Queen" collection, for fourteen years the singularly named beauty graced the runways of the world's most renowned fashion designers. Before Tyra, Heidi Klum and the other model moguls we know today, Iman was one of the first to capitalize on her modeling background with an entry into business via Iman Cosmetics.
Launched in 1994, the company focuses on products designed for women of color. Today Iman is broadening her creative design talents collaborating with Design Consultant, Carlos Mota on a new home fabrics line called IMAN Home.