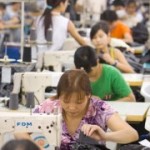 It's no secret that fast fashion retailers employ factories in developing countries to churn out large quantities of cheap clothing that consumers gobble up, but now there are reports that the high demand for low-priced, trendy outfits is overwhelming for laborers in poor countries.
The hottest new personalized product service is Chocomize, a New York-based Web company that offers custom-made candy bars, designed by the consumer and shipped right to their door. Chocomize offers a choice of up to five out of 90 ingredients to add to your choice of chocolate bark for over 30 million combinations to create "chocolate exactly the way you want it."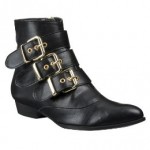 Dolce Vita is the latest luxury label to create a lower-priced department store line, but they are taking this trend one step further and initially launching the collection exclusively at the new Target store in East Harlem to open this Sunday. The shoe line will not hit other Target stores until August 22.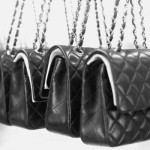 According to the Madison Avenue Spy, now may be the time to bag a relative bargain on the Chanel 2.55 you've been eyeing. August is expected to bring a 20% increase in prices as certain luxury retailers begin to show signs of bouncing back from the difficult times that hit many people around the world.
Still, is now the best time to hike prices – particularly at a double digit rate?
A rumor that Lady Gaga signed on with Coty Inc. to create a perfume began in the U.K. and spread through fashion media outlets this week, but now the fragrance company's marketing department has said it is not true.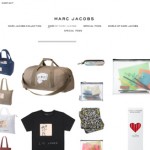 The Marc Jacobs fashion label is worth an estimated $5 million, but up to this point the brand had no e-commerce store of its own. The top American fashion designer's lack of online retail until now is actually more interesting than the recent news that marcjacobs.com will begin selling clothes this September. In any other industry, just now breaking into e-commerce would be totally unheard of, ironic, inexcusable and perplexing.
Francois Nars did not just hire Daphne Guinness to be the face of his Nars Cosmetics fall campaign. He named a $23 purple eye shadow after her as well, saying purple feels right as the meaning of Daphne to him. The two recently collaborated on his 15×15 project in celebration of Nars Cosmetics' 15th anniversary.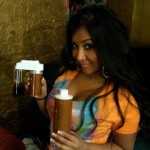 A 10 percent tax on tanning bed services took effect July 1 to the dismay of orange-skinned indoor bronzing devotees. Salon owners and workers are also upset by the new tax, worrying their businesses will suffer and jobs may be lost. The potential for job losses is the only obvious downside to the new tanning services tax.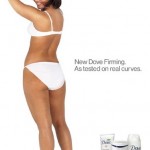 An ad soliciting perfect-looking women to model for Dove's next "Real Beauty" campaign appeared on Craigslist last Friday. At the time the ad was posted, it seemed to have revealed that all Dove actually meant by saying it would feature "real" women was that the ladies would not be professional models. The posting said applicants need not have any scars or tattoos or be too curvy or athletic and must have beautiful arms, legs, hair and faces along with flawless skin. Now Dove claims the ad was not approved.