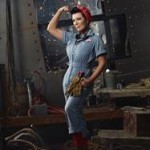 The Poise brand has chosen reality star Kris Kardashian to participate in their "Great Women in History" series expected to launch this year. The series highlights the fact that many great women throughout history have suffered from a common condition called LBL or Light Bladder Leakage. Jenner admits to her own struggles with LBL, which will affect 1 in 3 women and was inspired by Whoopi Goldberg's work with the brand. In honor of Women's History Month in March, Kris portrayed Rosie the Riveter, an American cultural icon.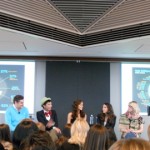 Twitter, Facebook, Tumblr, Foursquare Oh My!
Our technology-infused culture has become over-saturated and overwhelming, don't you think? It's not easy sifting through the messages, texts, emails and tweets that bombard us every minute of every day.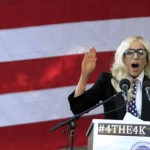 This Monday Lady Gaga made an impromptu speech regarding the U.S. government's "Don't Ask, Don't Tell policy" regarding the sexual orientation of service men and women. The worldwide pop icon stood before thousands at Deering Oaks Park in Portland, Maine to speak out against the much debated policy. Attendees including students from the nearby University of Southern Maine as well as community leaders and activists.
Gaga pleaded for action from supporters.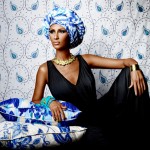 Everyone knows Iman for her success as an international supermodel and cosmetics company founder. The inspiration for Yves Saint Laurent's "Africa Queen" collection, for fourteen years the singularly named beauty graced the runways of the world's most renowned fashion designers. Before Tyra, Heidi Klum and the other model moguls we know today, Iman was one of the first to capitalize on her modeling background with an entry into business via Iman Cosmetics.
Launched in 1994, the company focuses on products designed for women of color. Today Iman is broadening her creative design talents collaborating with Design Consultant, Carlos Mota on a new home fabrics line called IMAN Home.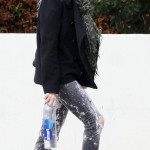 Celebrities everywhere have been spied sporting this hot trend in denim everywhere-and luckily for us it's a style we can all pull off if done right. Some favorites include Paige Premium's custom-designed pair for Ashley Tisdale {Denim Blog}, the version seen on Victoria Beckham from Balmain {Denimology} retailing at around $2000, and Fergie's dark blue and white […]