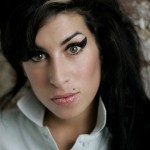 The BBC is reporting that Amy Winehouse, famous as much for her problems with drinking and drugs as her music and fashion hits, has died at the age of 27. The cause of death is still being reported as undetermined, but Winehouse recently cancelled a number of appearances after visible signs of alcoholism, and was previously warned that her drug use could lead to death.
This is normally Fug Girls territory, but as we were browsing through the myriad of Met Gala photos, a few stopped us in our clicks as we let out an audible WTF? (why that frock? if we're keeping this family friendly). Given the sheer number of times that it happened, we're pretty sure Heather and Jessica (the girls) are going to be busy for a while, so we'll go ahead and make our own compilation of the top 9 WTF? moments from this year's Met Costume Institute Gala.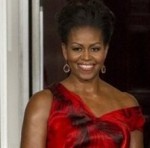 Anna Wintour and Vera Wang attended last night's state dinner in honor of the People's Republic of China, but Michelle Obama took top fashion honors of the night in a red Alexander McQueen gown from the Resort 2011 collection.
This week, Barneys celebrated the opening of its first Brooklyn Co-op on Atlantic Avenue in the Cobble Hill section of town. The doors opened at 10 a.m. without a line of anxiously waiting shoppers, but a large crowd eventually made its way through the doors once they were open.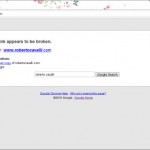 L2, a luxury think tank focusing on digital innovation, recently published their second annual Digital IQ index, a ranking of luxury brands online initiatives.
While the exact order of the top 10 or so sites could be up for discussion, they seem to be fairly accurately positioned. Past the top 10, however, things get strange and seem to prop up some of fashion's idiot savants.
Plus sized shoppers have been trying to let retailers know that an interest in designer clothes doesn't diminish relative to an increase in size for years. Now, it seems at least one has gotten a few high end fashion lines to listen up. Starting with this season's fall/winter collections, Saks Fifth Avenue will carry clothes from Chanel, Dolce & Gabbana, Yves Saint Laurent, Alexander McQueen, Fendi, Donna Karan, Valentino and Roberto Cavalli in size 14 – up to size 20 for some.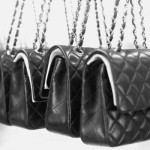 According to the Madison Avenue Spy, now may be the time to bag a relative bargain on the Chanel 2.55 you've been eyeing. August is expected to bring a 20% increase in prices as certain luxury retailers begin to show signs of bouncing back from the difficult times that hit many people around the world.
Still, is now the best time to hike prices – particularly at a double digit rate?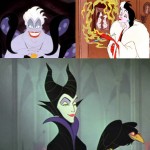 MAC announced it took inspiration from four Disney devils for its Venomous Villains collection, and that is just about all they are revealing about the line to debut late this September in all MAC locations. Lipstick, lip gloss, powder and blushes priced between $12 and $29.50 will be featured in this limited edition set, so we're thinking the pink complexion of the Queen of Hearts from Alice in Wonderland may have inspired blushes to appear alongside products thought of with the more obvious muse, Cruella De Vil.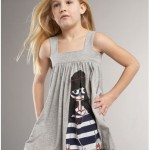 Chain stores like Saks and even Abercrombie and Fitch have reported growing sales, so perhaps demand for luxury fashion items will follow. High end fashion marketers and retailers in the U.S. have attempted to remain relevant by focusing their attention on understanding generation Y and what the tendencies of those born roughly between 1977 and 1994 mean for the future of luxury.