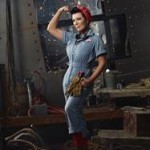 The Poise brand has chosen reality star Kris Kardashian to participate in their "Great Women in History" series expected to launch this year. The series highlights the fact that many great women throughout history have suffered from a common condition called LBL or Light Bladder Leakage. Jenner admits to her own struggles with LBL, which will affect 1 in 3 women and was inspired by Whoopi Goldberg's work with the brand. In honor of Women's History Month in March, Kris portrayed Rosie the Riveter, an American cultural icon.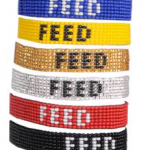 A stroll through Forever 21 boutiques reveal baskets, upon racks, upon displays chock full of cute accessories that are as adorable and versatile as they are affordable. Just in stock for the busiest season of the year is the result of the brand's most recent partnership with the United Nations World Food Program.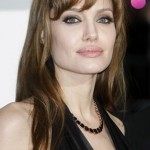 United Nations Goodwill Ambassador and A-list Hollywood actress Angelina Jolie is jumping on the celeb fashion designer bandwagon with her new line of jewelry.
On the red carpet at the premiere for her spy drama Salt, the actress can be seen wearing some the first pieces in the collection.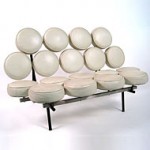 If you love fashion, thrifty finds and helping a charitable cause, they all go hand in hand at Housing Works. The place is an absolute haven for vintage and designer clothes, accessories, shoes, art, books, furniture and home goods. If that weren't reason enough to love it, all of the proceeds from the deeply discounted deals go towards helping those who are homeless and living with HIV and AIDS.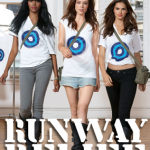 Breast cancer is an issue of vital importance among women, fashion's largest consumer group. Since 1994 Fashion Targets Breast Cancer (FTBC) has been the most successful response from the fashion community designed to raise public awareness about the importance of breast cancer research, education, screening and patient care.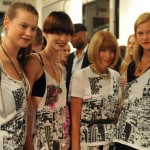 We previously reported the overwhelming success of New York's Fashion's Night Out (and London's and Paris' Fashion Celebration Night), and this year doesn't seem likely to disappoint. American Vogue, which produced the event, is proud to claim their next show slated for September 7, 2010 at Lincoln Center in NYC. It will officially snag the […]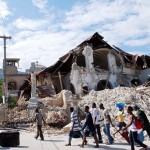 With updates on an increasingly unimaginable death toll in Haiti coming in hourly, Americans – including some of our favorite bloggers – are making it easier for you to find ways to help. Of course, donations to charitable organizations are desperately needed – but if you can find it in your heart to open your […]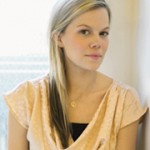 Jessie Randall has a shoe collection to die for: every pair is perfect because she designed them all herself. Loeffler Randall, a collaboration between Randall and her husband, started in footwear and quickly expanded to apparel. Her designs are chic, edgy and sexy with a modern take that go from season to season. Fashion isn't […]