Style.com's Year in Style mash-up of all that was seen and heard from the fashion world in 2010 is out, and it includes everything from personal style scene-stealers like Lady Gaga and Anna Dello Russo to digital fashion endeavors and movers and shakers like Terry Richardson and James Franco. The fashion Web site's review is pretty complete, but we would like to put our two cents in on what was important this year in fashion.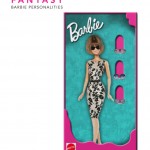 She's been de-cankled by Christian Louboutin, survived more than 50 years in fashion, taken a turn as a Mad (Wo)Man, had more jobs than anyone we can think of and has even picked up a warning from the FBI and caused a mini-scandal (proving her chops as a true fashion icon). We're referring, of course, to Barbie.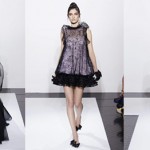 Former Fendi bag designers and Valentino accessories team Maria Grazia Chiuri and Pier Paolo Piccioli showed "The Dark Side of First Love," their fourth couture collection as the head designers for Valentino this week in Paris to mixed reviews.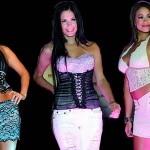 The cast member of MTV's The Jersey Shore debuted her collection over 4th of July weekend at the Palms Casino Resort in Las Vegas – as highly fitting a place for the presentation as the name is for the clothes – but Farley could learn a thing or two from John Galliano.
Unless there's some miraculous meeting of the minds between the people at Dior and H&M, it's unlikely we'll ever be seen in a Dior ball gown, but goodness knows that won't stop the floral fantasies brought on by John Galliano's latest couture collection for Dior. While some of the furrier fabrics are an odd juxtaposition with colors and shapes commonly associated with spring, they're perhaps a nod to fall/winter (traditionally, couture season) when anyone wearing the clothes would probably be the only flower in bloom.
Christian Dior has created shiny gold contact lenses with the high end label's CD logo on the actual lens, meaning it appears over part of the iris of the person wearing it.
Today, Gucci Group head Robert Polet announced {AP via Google News} that Alexander McQueen, the brand, would continue after last week's suicide of namesake designer Lee Alexander McQueen. Polet described McQueen the man as "irreplaceable," a sentiment many would agree with. The prospect of continuing a label after a visionary founder unexpectedly leaves the company […]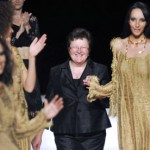 Counterfeits, knock offs, replicas – whatever you call them, designs too similar to someone else's create endless uproars in fashion. Fashionista dedicates an (often heavily commented) entire section to their perceived crimes against originality. While the focus is usually on Forever21, Steve Madden or another mall brand taking on the latest runway trend, what's not […]