$50. For a new pair of shoes or jeans, it's a reasonable amount – a bargain, even, depending on the quality and brand. For nail polish though, it's unheard of. Christian Louboutin will be launching a full, 30-color range of nail polishes on August 31st, but kicked things off with Rouge Louboutin, a red that closely matches […]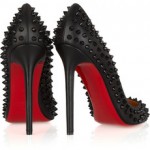 Though they gained a small victory when a Manhattan judge threw out evidence from Yves Saint Laurent's attorneys demonstrating a history of other companies using red soles, Christian Louboutin lost a far more important part of their lawsuit over YSL red-soled shoes.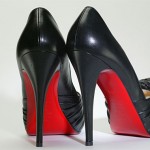 Have you been lusting after a pair of red-soled shoes, but found yourself without the hundreds or thousands of dollars necessary to make that happen with authentic Christian Loboutins? Fakes from Chinese etailers abound online, but if you prefer your knockoffs a bit more crafty do-it-yourself red sole options are becoming easier to come by.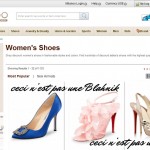 Exhibit A of why Silicon Valley needs more women in the venture capital arena – at the very least during due diligence: Chinese online retailer Milanoo recently sent out a press release announcing a multi-million dollar investment from Sequoia Capital, one of Silicon Valley's largest and most well established venture capital investment firms.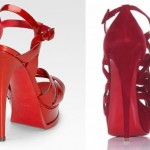 If you see a flash of red on the bottom of a woman's shoe, your first thought might be that those shoes are by Christian Louboutin. That's certainly what Christian Louboutin thinks your first thought will be, because they recently filed a lawsuit against Yves Saint Laurent in Manhattan which claims that "Defendants use of red footwear outsoles that are virtually identical to plaintiff's Red Sole Mark," and that the shoes "is likely to cause and is causing confusion, mistake and deception among the relevant purchasing public as to the origin of the infringing footwear."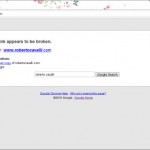 L2, a luxury think tank focusing on digital innovation, recently published their second annual Digital IQ index, a ranking of luxury brands online initiatives.
While the exact order of the top 10 or so sites could be up for discussion, they seem to be fairly accurately positioned. Past the top 10, however, things get strange and seem to prop up some of fashion's idiot savants.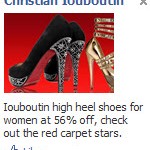 In the battle against counterfeiters online, fashion brands have too often been slow to adapt or innovate, preferring to put the bulk of their resources into lawsuits and legal teams instead. First, merchants selling fake shoes and bags took over search results, and now they're coming for social media as well.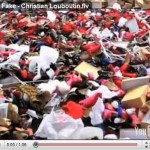 A video and an entire website dedicated to fake Christian Louboutins make it clear that someone at the famous cobbler's maison is paying attention to what shows up on a search for the designer's shoes – and they aren't happy with what they see.
There's only one problem: none of it is likely to make a significant difference.
The sneaker collaborations keep rolling in, with Married to the MOB x Lacoste being the latest. Â The drop features the lace-embellished Hironia high-top sneaker, which was apparently inspired by Christian Louboutin's lacy shoe confections for the ladies. Now we're all for gender neutrality, yet we're having trouble envisioning the demographic that the MOB x Lacoste […]