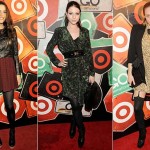 Target's first GO International Collective, which brings together previous hits from their many individual designer capsule collections in one place, officially launches today.
GO International didn't invent the designer/fast fashion collaboration, but in the US it was one of the first to offer clothes from emerging designers at Target prices (read: almost nothing over $100).
This weekend Signature9 attended Diet Pepsi's Style Studio event in SoHo as part of New York Fashion week, and we have to say we were a bit disappointed with the whole thing. The night promised to include designs by Jonathan Adler, a Diet Pepsi "Skinny Bar" and most importantly a window display by Barneys' Simon Doonan, who was recently moved from being their creative director to "creative ambassador at large."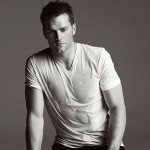 On Wednesday, news spread that the famously handsome quarterback and husband to Supermodel Gisele Bündchen agreed to a deal with Ugg Australia that will make him the face of the brand's men's division, marking the first time Ugg has specifically pushed men's products.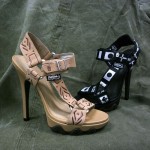 The latest WTF product on the market is going to take you back quite a few years, and not in a thank-goodness-ballet-flats-are-in-again kind of way. Anyone remember Teva sandals? (Read: Are you trying not to remember owning Teva sandals?)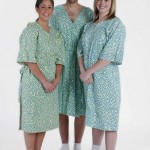 World-renowned Fashion Designer Diane von Furstenberg, who also serves as president of the Council of Fashion Designers of America and has pioneered the wrap dress, added yet another accomplishment back in August to her extensive list: the design of a more stylish hospital gown.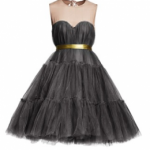 If you've already voted, and are over the political stories, we sure hope you like Lanvin, H&M or both. H&M's collaboration with Lanvin, the oldest French fashion house in operation, seems to be the hottest buzz in the fashion community.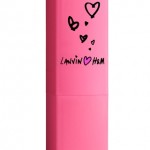 If the dresses, shoes and menswear of the Lanvin for H&M collection don't do anything for you – well, you probably stopped reading any blogs covering fashion a few hours ago. If you're still tuned in though, for our final gallery we're spotlighting the jewelry, bags and accessories that round out the collection.
The frayed edges on the ribbons, the rhinestone studded heels topping patent leather or pretty prints are all so distinctly Lanvin that the H&M fans are bound to be fighting it out with the fashion fans who pay full price for the label.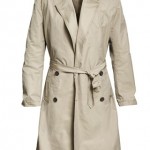 While the shopping on the menswear side may not be as frenzied, we can bet there will still be a healthy amount of competition for guys looking to step up their style with tuxedo shirts and jackets, as well as girlfriends and sisters going for holiday gifts.