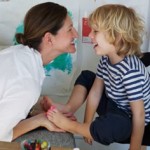 Just last month, New York-based retailer J. Crew made headlines with a photo of Executive Creative Director, Jenny Lyons, painting her five-year-old son's toenails hot pink. Now it seems the brand has done it again with images featured in their newest catalog.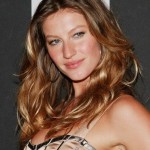 Giselle Bundchen recently got some moms up in arms (perhaps breasts would be more appropriate) over comments to Harper's Bazaar UK where she called for a law to require breastfeeding for the first 6 months.
After criticism for insensitivity to other mothers, the supermodel took to her blog to post a "special message" saying that the comment was less about the law, and more about her "passion and beliefs about children."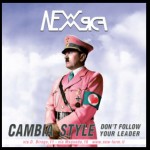 Looks like Mount Etna's not the only one sending up hot flares in Sicily. Sicilian boutique New Form has begun to use quite a controversial advertisement for itself – Hitler dressed in the color of a brand new bottle of Pepto Bismol, and literally has a heart on his sleeve (well, the armband).
British airline company easyJet is scrambling to cover itself after it was revealed that a fashion editorial within the company's in-flight magazine, easyJet Traveler, was shot in a location for which the publisher had not received permission: the Holocaust Memorial in Berlin. Memorial director Uwe Neumarker explains that permission to use the location is granted […]
Victoria's Secret may be in the business of dangerous curves, but some VS consumers have gotten more pain than they bargained for. Numerous complaints have been filed with the lingerie mega-giant for faulty garment construction that left everything from rashes and hives from (possibly) formaldehyde-tainted materials to poorly-secured (and projectile-like) metal hardware. Victoria's Secret, meanwhile, […]