Style.com's Year in Style mash-up of all that was seen and heard from the fashion world in 2010 is out, and it includes everything from personal style scene-stealers like Lady Gaga and Anna Dello Russo to digital fashion endeavors and movers and shakers like Terry Richardson and James Franco. The fashion Web site's review is pretty complete, but we would like to put our two cents in on what was important this year in fashion.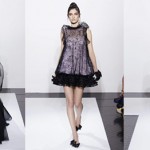 Former Fendi bag designers and Valentino accessories team Maria Grazia Chiuri and Pier Paolo Piccioli showed "The Dark Side of First Love," their fourth couture collection as the head designers for Valentino this week in Paris to mixed reviews.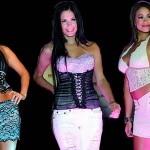 The cast member of MTV's The Jersey Shore debuted her collection over 4th of July weekend at the Palms Casino Resort in Las Vegas – as highly fitting a place for the presentation as the name is for the clothes – but Farley could learn a thing or two from John Galliano.
Unless there's some miraculous meeting of the minds between the people at Dior and H&M, it's unlikely we'll ever be seen in a Dior ball gown, but goodness knows that won't stop the floral fantasies brought on by John Galliano's latest couture collection for Dior. While some of the furrier fabrics are an odd juxtaposition with colors and shapes commonly associated with spring, they're perhaps a nod to fall/winter (traditionally, couture season) when anyone wearing the clothes would probably be the only flower in bloom.