Burberry has long been one of the most adventurous luxury brands when it comes to online marketing, so it comes as no surprise that they're the first to step into the territory of startups like J. Hilburn and Gemvara, who've recently raised millions for customized luxury offerings (men's shirts and jewelry respectively).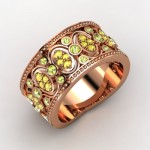 Two custom style brands announced expansion plans today, indicating that mass customization is finding success with investors and customers.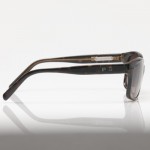 It wasn't too long ago that we brought you news of customizable chocolate bars as the latest in a long line of products that you can personalize in this day and age, and now designer sunglasses have been added to the list of items you can make your own.
Sony announced Monday that its classic Walkman portable cassette player will no longer be produced in Japan, effectively signaling the end of the device's life. We would suggest a moment of silence if we weren't too busy wondering if we were the only ones who had assumed the Walkman was already out of production.