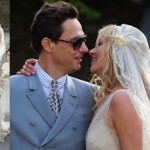 Aah, love and marriage. Sometimes they go together like a horse and carriage, and other times both fall off the wagon. This past weekend saw 2 royal weddings (well, Kate Moss is practically fashion royalty) and 4 divorces. While none of the divorcees are as cool as Jack White and Karen Elson, who held a rather civil divorce party, in at least one of the cases there will be some serious spending going on at the end of the love affair as well. Let's dive in.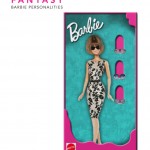 She's been de-cankled by Christian Louboutin, survived more than 50 years in fashion, taken a turn as a Mad (Wo)Man, had more jobs than anyone we can think of and has even picked up a warning from the FBI and caused a mini-scandal (proving her chops as a true fashion icon). We're referring, of course, to Barbie.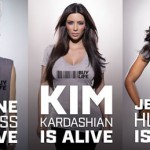 In a fundraising effort on World AIDS day (Decmber 1st), several celebrity tweeters including Lady Gaga, Kim Kardashian, Alicia Keys, Daphne Guiness, Justin Timberlake and Jennifer Hudson declared themselves digitally dead until $1 million was raised to support Keep a Child Alive, a charity that provides food and medical care to children with AIDS in Africa and India.
Lots of people thought the digital silent treatment was a strange way to go, and in fact half of the $1 million was donated by billionaire Stewart Rahr.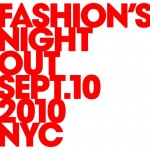 Last year we covered Fashion's Night Out from Paris, where we caught up with Carine Roitfeld, to London and New York. Each city was an overall success in terms of bringing out the shoppers, but the feel of each event was distinctly different. The Paris Fashion Celebration Night focused exclusively on the high end merchants […]