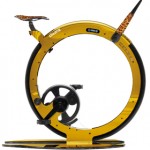 Fashion designer Roberto Cavalli, best known for his bold patterns, colors, feathers and wild animal prints, has turned more than a few heads with his most recent collaboration with Italian exercise bike company Ciclotte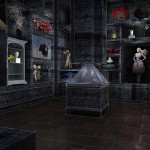 A few words to describe the experience at Savage Beauty: Alexander McQueen at the Metropolitan Museum of Art this weekend: Hot. Crowded. Worth the trip, no matter what.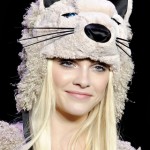 Last Wednesday at Lincoln Center, Sui sent a few models down the runway in giant cat hats. Purrfect, or one trend you won't take a scratch at?
Tadashi Shoji said he wanted the girls to look angelic, like they're going to take flight. Take flight they did in his Fall/Winter 2011 presentation at New York's Mercedes-Benz Fashion Week. The show was a stunning spectacle to say the least.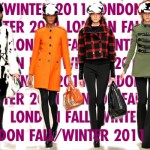 It seems that many fashion critics are still unimpressed by Burberry and still complaining that Bailey's embrace of technology has left his creativity in the dust. Looks like we need to come to the rescue again.
Get ready to retire your skinny jeans and say hello to a fresh fall style this year. Last weekend Signature9 had the please of attending Tory Burch's Fall 2011 runway show as part of New York Fashion Week, and the designer delivered a '70s style collection with looks for work, weekends and night.
This weekend Signature9 attended Diet Pepsi's Style Studio event in SoHo as part of New York Fashion week, and we have to say we were a bit disappointed with the whole thing. The night promised to include designs by Jonathan Adler, a Diet Pepsi "Skinny Bar" and most importantly a window display by Barneys' Simon Doonan, who was recently moved from being their creative director to "creative ambassador at large."
Nudes and blushes have been a huge trend of late, and we recently discovered, floating around the blogosphere, a photo of a shoe that takes the naked look one step further. You've heard of mirrored sunglasses, right? Sao Paulo designer Andreia Chaves apparently designed shoes that are covered with mirrors – called "The Invisible Shoe" – so they blend in with their surroundings.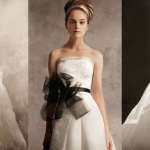 Vera Wang is one of the few designers who isn't afraid to venture into new markets, no matter how "out there" they may seem for the top wedding gown designer. For example, over the last few years Vera has expanded her empire to include the Simply Vera gown collection for Kohl's, a mattress collaboration with Serta as well as designing floral arrangements for FTD (an online floral design and shipping company), and who can forget her support of White Castle burger scented candles? Okay, we'll be honest, we're trying hard to forget the last one but everything else has been a solid step in pushing the Vera Wang brand beyond the wedding day.