Philippines-born and Texas-raised, Nim Botor, a self-taught designer, uses his eye for style, drape and fit to create stunning (and sometimes futuristic) garments for today's fashionable, modern women (in other words, you).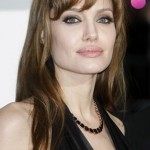 United Nations Goodwill Ambassador and A-list Hollywood actress Angelina Jolie is jumping on the celeb fashion designer bandwagon with her new line of jewelry.
On the red carpet at the premiere for her spy drama Salt, the actress can be seen wearing some the first pieces in the collection.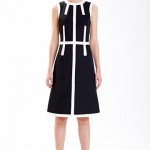 Late last week, The Cut reported (via Elle) that Designer and Project Runway Judge Michael Kors said no one cares about pre-fall collections because the name "pre-fall" is unappealing, whereas its inter-season counterpart, resort, has become more popular of late because the name "resort" sounds nice.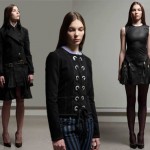 Alexander McQueen revealed several looks today from the first McQ collection that will be produced with the line under the control of Alexander McQueen. The designer label took over McQ last month, and its full pre-fall 2011 collection will not make a complete debut until February.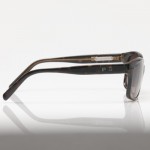 It wasn't too long ago that we brought you news of customizable chocolate bars as the latest in a long line of products that you can personalize in this day and age, and now designer sunglasses have been added to the list of items you can make your own.
If you've got grey hair but no money for a dye job, you've ever dreamed of channeling Erykah Badu, you have frequent bad hair days or you just really hate washing and or styling your hair, you can now take advantage of the latest hair trend.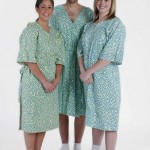 World-renowned Fashion Designer Diane von Furstenberg, who also serves as president of the Council of Fashion Designers of America and has pioneered the wrap dress, added yet another accomplishment back in August to her extensive list: the design of a more stylish hospital gown.
Beginning with the Fall 2011 collection, the McQ contemporary line will come under the complete control of Alexander McQueen, which is enjoying wild success following Sarah Burton's first womenswear line at Paris Fasion Week.
Critics were unimpressed with Burberry's Spring 2011 collection, which debuted in London this week. The general consensus is that designer Christopher Bailey has turned out a cheap, passé, biker-chic look that was worsened by the extremely spiky heels that several models had to remove before the end of the show and led to one model's tumble on the catwalk.
The fashion business being what it is (and by "what it is," we mean obsessively terrified of the Internet and of the firm belief that if everyone ignores it, it will go away), the other general consensus is that Burberry produced a sub-par collection because the label was too focused on its online push and embrace of Internet business tools to create a high quality, inspired line.