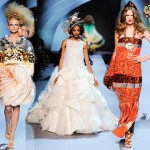 For all of the negative things he may be, talented designer is the one positive thing no one could ever deny John Galliano. If you agree with fashion critics on the latest Dior couture collection, getting rid of someone with personal shortcomings is easy, when that person is a talented designer replacing their vision is substantially more difficult.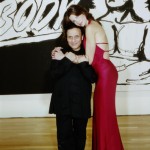 Ever since John Galliano's meltdown, everyone has speculated about who would replace him at Dior. It's Alber Elbaz, wait! no, it's Olivier Theyskens… or maybe Riccardo Tisci. Well, the current crowd favorite seems to be stick on Tisci, but no one will know for sure until September. One name that was never tossed about though was Azzedine Alaia.
According to the Financial Times, Alaia is the only person thus far to confirm that he was offered the job. For those familiar with Alaia's work, it probably won't come as much of a surprise that he turned the offer down.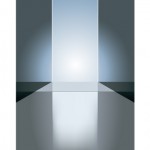 Galliano's gone, but it seems the show will go on.
Which leaves a question that's been posed many times: how do you praise the professional, without being sullied by the personal?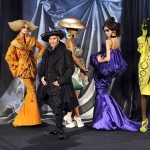 John Galliano has gone from suspended to unemployed after video of the designer making a number of disgusting comments surfaced yesterday.
The New York Times reports that Dior CEO Sidney Toledano, himself Jewish, confirmed that proceedings were moving from suspension to dismissal.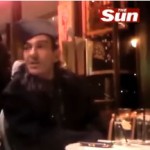 File this one under things that really won't help John Galliano clear his name. The Sun has published a video showing a man who bears a strong resemblance to John Galliano making strongly anti-Semitic comments like "I love Hitler," and "People like you would be dead. Your mothers, your forefathers, would all be fucking gassed."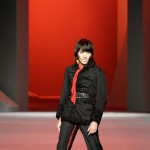 Yesterday we reported that John Galliano was suspended from his job at Dior over allegations of antisemitic comments, but also that a witness challenged the veracity of the designer making antisemitic remarks in the first place.
The Wall Street Journal is reporting that Galliano has filed a defamation lawsuit against the couple making the allegations, and has provided three witness statements that support Galliano's claim that he did not make any antisemitic remarks.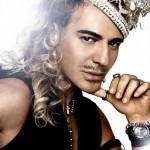 Vogue UK reports that John Galliano has been suspended from his position as creative director of Christian Dior, pending an investigation into alleged antisemitic remarks by the designer. Witnesses say not everything in this case is as it seems.
Style.com's Year in Style mash-up of all that was seen and heard from the fashion world in 2010 is out, and it includes everything from personal style scene-stealers like Lady Gaga and Anna Dello Russo to digital fashion endeavors and movers and shakers like Terry Richardson and James Franco. The fashion Web site's review is pretty complete, but we would like to put our two cents in on what was important this year in fashion.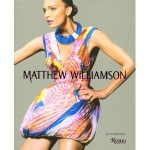 This year, fashion labels are making the focus of the holidays not just what you're wearing, but what you're reading. Just in time to make it onto Christmas gift lists, everyone from designers (Matthew Williamson, Kenzo, Anna Sui) to muses (Isabella Blow, Keith Richards) has a printed tome looking for a place in your fashion library.