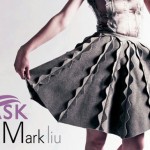 Fact: It costs less money for clothing manufacturers to throw away the scraps from their cutting room floors than to recycle them.
Fiction: Not a single designer in the world of fashion cares.
Though the Times says 15-20 percent of the fabric used to create clothing ends up in landfills, a "small but impassioned" group of designers including Mark Liu, Julian Roberts and Zandra Rhodes, in addition to students at Parsons, have dedicated themselves to working toward a "zero-waste" policy in fashion – meaning not a single scrap of fabric thrown out.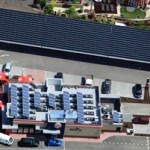 That's right. Burger King recently opened its first wind and solar powered restaurant in Germany. Unfortunately, they're still lacking on veggies.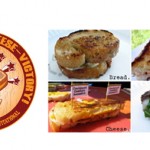 The American Grilled Cheese Kitchen opened Friday in San Francisco. A few logistical problems delayed the restaurant's much anticipated debut, but partners Heidi Gibson and Nate Pollak are now welcoming customers for weekday lunch service from 11 a.m. – 3 p.m.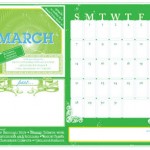 People  say it's not easy being green, but we say it's a heck of a lot harder being an all-out locavore. Who, in this day and age of supermarkets and instant gratification, actually knows when a carrot's in season? Or where those little buggers come from in the first place? Well, if you're like us […]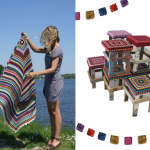 It's not often that a stool grabs our attention, but scrolling through San Fran-based blog sfgirlbythebay, we found some stunning stools that instantly stood out from the crowd. Dutch "handy woman" and writer of the blog Wood & Wool Stool, Ingrid Jansen has been creating her own brand of stools since 2008 – and they're definitely in […]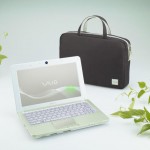 Choosing a laptop nowadays is about as easy as finding love in the big city – it's confusing, overwhelming, and so frustrating that you eventually end up settling for whichever one seems least likely to implode. Well, my fellow greeniacs – why not let your environmental and ethical compass guide you? Check out this guide […]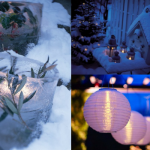 In winter snow or summer haze, we love the instant romance of outdoor lighting. So, we've found three lighting options that will add some serious atmosphere to any yard – without any nasty environmental side effects and all for under $10. For a gorgeous wintry look, you should check out IKEA"s $5 ROTERA lanterns or, simply, make […]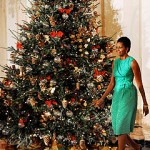 Like many families trying to cut costs and think green this Christmas, the Obamas have decided to eschew the traditionally opulent decorations of White Houses past and go for a subtle, stylish look this Christmas season. Instead of ordering mass quantities of ornaments and trees to deck the White House halls, the First Lady decided to dig around the Presidential basement, re-use […]

If you're looking for a few easy ways to make your Christmas a little kinder to the planet, then you're in luck! Inhabitat founder Jill Fehrenb has come up with five tips to green your holidays:  1. Buy eco-friendly gifts: If you need inspiration, let us suggest the gift guides on Inhabitat and Green Your Decor. 2. Make your Christmas tree green: […]