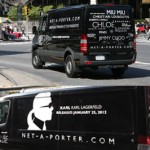 Just a few hours ago, we picked up on the report that Google is working on an Amazon Prime competitor that will try to differentiate itself by offering same day delivery from brick and mortar stores. According to a Boston Consulting Group survey of 1500 consumers, only 9 percent said same day delivery would encourage them to shop online more often.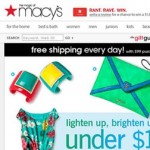 Terry Lundgren, Macy's Chariman, President and CEO, attributed the sales success to positive consumer response to early deliveries in women's apparel, accessories, shoes and cosmetics. Women driving retail sales is nothing new, and that doesn't make it insignificant, but the huge increase in online spending is worth a second look.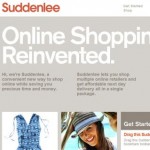 Consolidating e-commerce startup Suddenlee's service offering into a headline is tricky. Primarily because there are pieces of other startups in the Suddenlee service but not to the point that it's strikingly similar to any of them. If their particular take on driving offline sales through online sales works, that probably won't be a disadvantage.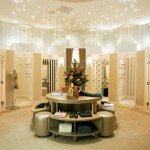 E-commerce sales keep rising, and though online sales often represent only a portion of retailers' sales, even longtime luxury holdouts are beginning to recognize the importance of selling online. A few are even determined not to fall asleep at the wheel again for the whole mobile commerce thing, and are putting effort into apps and mobile promotions. That's a good idea. What's not a good idea? Charging the shoppers who do still go into brick and mortar stores to try clothes on, like some Australian retailers are doing.
Style.com's Year in Style mash-up of all that was seen and heard from the fashion world in 2010 is out, and it includes everything from personal style scene-stealers like Lady Gaga and Anna Dello Russo to digital fashion endeavors and movers and shakers like Terry Richardson and James Franco. The fashion Web site's review is pretty complete, but we would like to put our two cents in on what was important this year in fashion.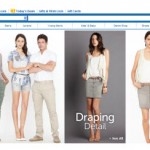 It's always the quite ones. Once only a titan among booksellers, Amazon has grown to be a shopping source for, well – everything.
The Seattle online retailer announced plans to relaunch their online clothing and shoe business with a focus on the high end market.