U.S. Starbucks stores get 70 percent of business before 2 p.m., according to USA Today, and now the coffee chain is making a move to scoop up more afternoon and evening foot traffic. Starbucks already sells food, an extensive list of coffees and a variety of other beverages, so what is left that American consumers could be craving after lunch? Answer: Alcohol.
This week, Barneys celebrated the opening of its first Brooklyn Co-op on Atlantic Avenue in the Cobble Hill section of town. The doors opened at 10 a.m. without a line of anxiously waiting shoppers, but a large crowd eventually made its way through the doors once they were open.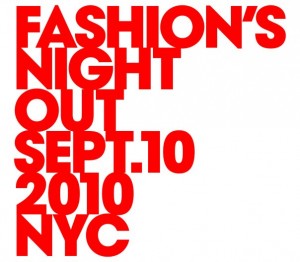 Fashion's Night Out 2010 was a huge success in New York City as far as boosting enthusiasm for fashion and attracting an energetic crowd, but Signature9 promised an update on whether the event fulfilled its original purpose – to bolster lagging retail sales.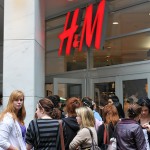 This year's event promises to be even bigger and more star-studded than last year, with retail store appearances from such celebs as Mary J. Blige, Mary Kate and Ashley Olsen, Bar Rafaeli, Nigel Barker and Simon Doonan among others. The hype has been spiraling for weeks now, but, while part of the point of Fashion's Night Out is to boost enthusiasm for fashion among shoppers, the goal of boosting retail sales is just as, if not more important for the future of the fashion business. So, will Fashion's Night Out 2010 exert the desired push on consumers to come out and buy products to ignite fashion's economic state?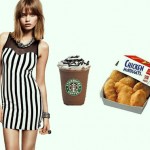 The sourcing cost of clothing production is rising in China, where many retailers employ factories to create fast fashion for their stores. For smaller brands, the solution has been to move production to domestic hubs like Los Angeles, but larger retailers like Forever 21 and Macy's, who need merchandise in big quantities that only China can offer, say they will be forced to pass the climbing costs on to consumers.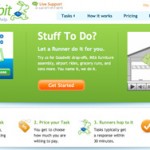 The next subdivision of social media may come down to what a new website calls "Service Networking." Essentially, it means networking online to outsource tasks you need done and offer individual services that you can provide.
The term was coined by a Boston couple who started TaskRabbit.com. Their site was founded based on the popular conception that there is never enough time in the day to get things done, especially all the simple, common tasks of everyday life. The site suggests things like IKEA furniture assembly, airport rides and grocery runs but current tasks range from iPod playlist updating to mowing a lawn.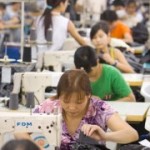 It's no secret that fast fashion retailers employ factories in developing countries to churn out large quantities of cheap clothing that consumers gobble up, but now there are reports that the high demand for low-priced, trendy outfits is overwhelming for laborers in poor countries.
The hottest new personalized product service is Chocomize, a New York-based Web company that offers custom-made candy bars, designed by the consumer and shipped right to their door. Chocomize offers a choice of up to five out of 90 ingredients to add to your choice of chocolate bark for over 30 million combinations to create "chocolate exactly the way you want it."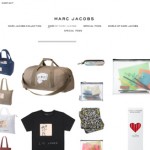 The Marc Jacobs fashion label is worth an estimated $5 million, but up to this point the brand had no e-commerce store of its own. The top American fashion designer's lack of online retail until now is actually more interesting than the recent news that marcjacobs.com will begin selling clothes this September. In any other industry, just now breaking into e-commerce would be totally unheard of, ironic, inexcusable and perplexing.