Francois Nars did not just hire Daphne Guinness to be the face of his Nars Cosmetics fall campaign. He named a $23 purple eye shadow after her as well, saying purple feels right as the meaning of Daphne to him. The two recently collaborated on his 15×15 project in celebration of Nars Cosmetics' 15th anniversary.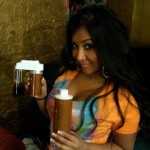 A 10 percent tax on tanning bed services took effect July 1 to the dismay of orange-skinned indoor bronzing devotees. Salon owners and workers are also upset by the new tax, worrying their businesses will suffer and jobs may be lost. The potential for job losses is the only obvious downside to the new tanning services tax.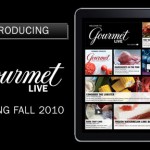 The iPad will breathe new life into Gourmet magazine late this year when Condé Nast plans to unveil Gourmet Live, a free iPad application that will offer repackaged articles, recipes, menus and photos collected from the magazine in addition to new features such as videos, social networking tools and games.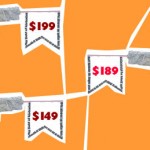 Competition for e-reading consumers' affection sizzled on Monday as Barnes and Noble dropped the price of its Nook e-book reader 23 percent to $199 and introduced the Nook WiFi at an even bigger bargain $149, though the latter device can only be used in a WiFi environment. Amazon, whose $259 price tag for its Kindle e-reader previously matched the Nook's cost exactly, responded by dropping the price of the Kindle to $189.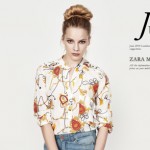 Spanish fashion retailer Zara, though much too massive to be considered a boutique, has just finally emerged from the ranks of shops with no online presence, with their e-commerce store set to officially launch September 2 in select countries. Shoppers in France, Germany, Italy, Portugal, Spain and the United Kingdom will be able to buy products from Zara online, but as of now there is no word on if and when Zara will have an online store available to customers in the U.S.
Barney's Co-op, a younger, more accessible division of Barney's New York, will open its first store in the Cobble Hill section of the borough, with Swarovski Crystal, North Face and Anthropologie reportedly scouting the scene in Brooklyn. The question is whether this is a smart move in keeping with the push for high end brands to appeal to a younger crowd.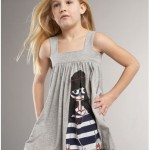 Chain stores like Saks and even Abercrombie and Fitch have reported growing sales, so perhaps demand for luxury fashion items will follow. High end fashion marketers and retailers in the U.S. have attempted to remain relevant by focusing their attention on understanding generation Y and what the tendencies of those born roughly between 1977 and 1994 mean for the future of luxury.
Pass the Kleenex, pronto: the house of Christian Lacroix has been hit by the wrecking ball, with the legendary empire being completely stripped down to include only accessories and perfume. After a steady downward spiral, the French fashion house has been assigned a turnaround plan by Paris's commercial court and will be forced to close […]
Mango, Barcelona's sexy answer to H&M, will soon have a new home in the US in the most unlikely of places: JC Penney. JC Penney Co. has made an agreement with the European retailer to sell exclusive merchandise (under the brand name MNG by Mango) via mini-stores. The partnership is part of JCP's attempt to […]