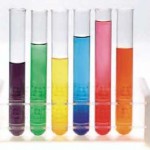 You would think if you peed on your iPhone it wouldn't work anymore, right? Well, if the latest potential app comes to fruition, you may soon be able to stop worrying about accidentally getting urine on your mobile device (assuming you were actually worrying about that…). Plus, we will officially declare there is an app for every single thing on the planet.
Sony announced Monday that its classic Walkman portable cassette player will no longer be produced in Japan, effectively signaling the end of the device's life. We would suggest a moment of silence if we weren't too busy wondering if we were the only ones who had assumed the Walkman was already out of production.
Remember Michael J. Fox's futuristic, self-tying shoes in Back to the Future Part II?
Nike, whose logo appeared on those shoes, is reportedly working on sneakers that come with an automatic lacing system just like the ones in the movie. The company apparently filed a patent in 2009 for self-lacing sneakers that feature straps that run over the top of the foot and around the ankle as well as a button near the heel. The straps open and close to switch between a tight or loosened position when the button is pushed.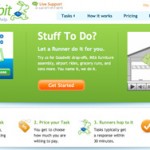 The next subdivision of social media may come down to what a new website calls "Service Networking." Essentially, it means networking online to outsource tasks you need done and offer individual services that you can provide.
The term was coined by a Boston couple who started TaskRabbit.com. Their site was founded based on the popular conception that there is never enough time in the day to get things done, especially all the simple, common tasks of everyday life. The site suggests things like IKEA furniture assembly, airport rides and grocery runs but current tasks range from iPod playlist updating to mowing a lawn.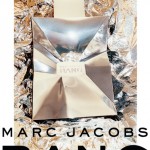 Marc Jacobs fans will soon be able to play the American designer's own version of tag. On Wednesday, the Facebook page for Marc Jacobs' latest men's fragrance, Bang, was launched. When the fragrance hits counters this Friday, the fan site will unleash a new game called "Bang! You're It," in which users can virtually "bang" their friends to earn points.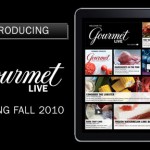 The iPad will breathe new life into Gourmet magazine late this year when Condé Nast plans to unveil Gourmet Live, a free iPad application that will offer repackaged articles, recipes, menus and photos collected from the magazine in addition to new features such as videos, social networking tools and games.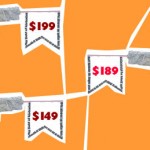 Competition for e-reading consumers' affection sizzled on Monday as Barnes and Noble dropped the price of its Nook e-book reader 23 percent to $199 and introduced the Nook WiFi at an even bigger bargain $149, though the latter device can only be used in a WiFi environment. Amazon, whose $259 price tag for its Kindle e-reader previously matched the Nook's cost exactly, responded by dropping the price of the Kindle to $189.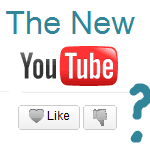 The next time you're avoiding work to go to YouTube and watch cute kitties or Single Ladies Gone Wrong, you may notice a few changes. The Site has introduced a bunch of new features (on top of their forays into live cricket streaming and HTML5 support) AND a new redesign. First up? Yesterday, the YouTube […]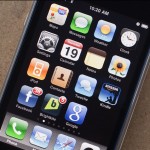 Buried alive under tons of wreckage, one man lived to tell the tale. All thanks to an iPhone App. Dan Woolley had arrived in Haiti to film the poverty-stricken nation for the mission organization Compassion International. He and his colleague were at their hotel in Port-Au-Prince when the earthquake struck. Taking cover in an elevator […]