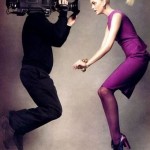 Just in case any influencers out there needed a reminder that Vogue can cover the cost of a consumer panel, going by the number of ad pages sold and current ad rates, Vogue's September issue alone will account for more than $92 million in revenue. It will have an impressive 584 ad pages – not anywhere near the September 2007 record of 727 ad pages, but more than any other women's fashion magazine this year.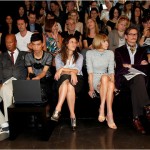 Bloggers.
Granted it's the power blogs that consistently take the top spots in our ranking of influential fashion blogs; but using the exact same ranking criteria, bloggers are edging out magazines who (often) have larger staffs and larger budgets when it comes to influencing readers online.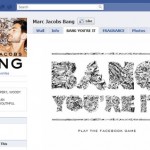 Elle magazine declared a victory for online fashion initiatives Monday afternoon, saying that two fashion social networking sites have finally generated enough buzz in the industry and in the media to – along with a significant chunk of labels that have created Facebook fan pages – signify fashion's embrace of technology has at long-last arrived. We were set to pop open the champagne along with the folks at Elle, but, upon further inspection of the evidence presented, we'd like to declare only a partial victory.