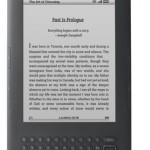 Amazon has proved that readers want to use eReaders. The first two models of the Kindle sold fairly well, even at their relatively high prices. The newest Kindle is at a lower price with a better screen and battery than the previous versions, which has only helped the device's popularity.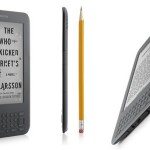 Earlier this week, the Amazon Kindle was unavailable for order. Amazon typically doesn't have any problem fulfilling orders for the popular eBook reader so many speculated that perhaps we were on the verge of a new Kindle. Now, just a few days later we do indeed have a new Kindle from Amazon. The new version is simply dubbed the Amazon Kindle.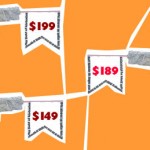 Competition for e-reading consumers' affection sizzled on Monday as Barnes and Noble dropped the price of its Nook e-book reader 23 percent to $199 and introduced the Nook WiFi at an even bigger bargain $149, though the latter device can only be used in a WiFi environment. Amazon, whose $259 price tag for its Kindle e-reader previously matched the Nook's cost exactly, responded by dropping the price of the Kindle to $189.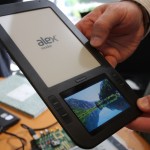 If CES taught us anything, it's that TVs, Tablets, and eReaders are all gonna be big and better in 2010. So, we say it's time to say good-bye to the suddenly hackneyed technology of the Kindle, and to start getting acquainted with the new kids in town: the eReaders of 2010. TREND: UNDER $400 The […]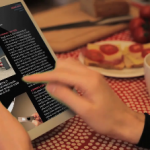 It seems that any article or blog post mentioning the future of magazines is one big Debbie Downer. Yes, yes, we know – the print industry is dying, dead, maybe even dead as a door nail – but is there no sliver of optimism in this doomsday cloud? Well, we found a little something that […]