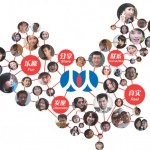 RenRen, a Chinese social network, just had a very successful IPO that raised $743 million for the company on shares priced at $14 (the high end of what many analysts anticipated). Currently, the stock is trading at $16.76 per share, giving the company a valuation of $6.5 billion on revenue of $67.5 million in 2010 – up 64% from 2009 revenues.
There's certainly value in the network, but we have to go against the many media outlets who've promoted RenRen as "the Chinese Facebook." It's not.
T-Mobile has launched Bobsled, a Facebook app that allows users to make VOIP calls to friends through Facebook chat and leave public or private Facebook voice messages.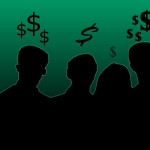 If you have an idea for the next Facebook and are thinking of turning to crowd funding to get things started, under current Securities and Exchange Commission rules you'd actually run into lots of big problems for all those small issues of shares. It's part of the reason platforms like Kickstarter don't give supporters actual shares or ownership in projects. Good news though, the SEC is considering relaxing the rules around crowd funding to make actual investment less onerous for companies who'd prefer to take small amounts of funding from lots of investors (rather than large amounts of funding from individual investors).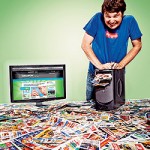 Plenty of people called Groupon crazy when they turned down Google's $6 billion buyout offer, but it looks like that particular brand of crazy is pretty profitable.
According to Bloomberg, Groupon has held talks with banks about an IPO that would give the company a valuation of no less than $15 billion, and as much as $25 billion.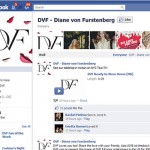 From being credited as a platform for the Egyptian revolution to confusing brand owners, Facebook made quite a few headlines this week. For your convenience, we present a few of the most interesting in one handy recap.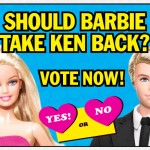 Back in 2004, plastic couples everywhere shouted "if they can't make it, what hope do any of us have?" when longtime paramours Barbie and Ken called it quits. Ken blamed it on Barbie's indecisive nature (really, how many careers can a doll have?), Barbie just wanted to have the freedom to flirt with Christian Louboutin, drink with Don Draper and celebrate her 50th birthday unencumbered.
According to Mashable, a few years apart has only increased the fondness. Just in time for Valentine's Day – and Ken's 50th birthday – Mattel has kicked off a large marketing campaign designed to reunite the two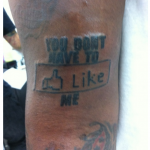 Sigh. Another day, another tattoo that should never have gone beyond the temporary variety.
The latest in our ongoing series of Tattoos You Will Regret comes courtesy of singer/rapper T-Pain, who took Facebook's like button beyond the web and onto his arm.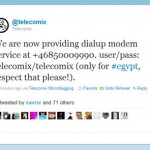 Looks like those people who refuse to cancel AOL's dial up service may be on to something.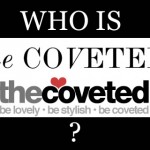 Late last week, Erin Kleinberg, Stephanie Mark and Jake Rosenberg launched a new fashion blog. The design was solid, the content striking and the concept – a peek inside the closets of fashion editors and insiders – met with enthusiasm. The name, however, was met with raised eyebrows. The Coveted is a fashion blog that focuses on Jennine Jacob's personal style. Over the years, it's been hosted on a blogspot URL, thecoveted.net and currently resides at the-coveted.com.
As of last week, The Coveted is also the aforementioned newly launched fashion blog, which resides at thecoveted.com.
Every major fashion brand is familiar with brand infringement online. While The Coveted confusion marks the first case we've seen in media, it's hardly the only recent example of brands colliding over the rights to a web name.