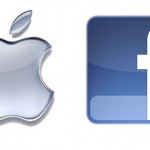 Today marked the first official trading day of the new year, and if the commonly held stock trader belief that January is an indicator of things to come for the new year holds true, Apple and Facebook are in for a pretty good year.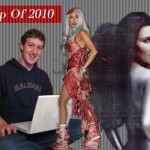 It's official, Mark Zuckerberg is having the best year ever. Hitwise released data today showing that the social network led by Time's Person of the Year has passed Google as the most visited site in the US. In what should come as a surprise to no one, a prolific pop star and an omnipresent top the list of popular internet searches. Keep reading, we promise this isn't a leftover from 2009.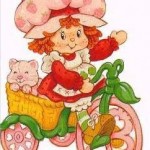 Remember when people were updating their Facebook statuses with phrases about how they like "it" on the floor, or kitchen table, in an effort to raise awareness of breast cancer? It referred to a woman's purse, but now Jem and the Holograms, Smurfette and the Smurfs, Strawberry Shortcake, Rainbow Brite and lots of other cartoon characters from the 70s, 80s and 90s are being taken along for the latest Facebook meme.
Well, seems like that questionable logo design didn't help anyone figure out a purpose for MySpace.
TechCrunch is reporting that in just a few minutes, MySpace CEO Mike Jones will announce a partnership with Facebook that's closer to "a formal surrender ceremony."
According to a story on TechCrunch, Facebook is planning to release a "Gmail killer" at a special event during the Web 2.0 summit on Monday. While it's not thought of as particularly cutting edge compared to social and mobile media, Facebook is the latest company to offer a reminder that e-mail is still sexy for big tech companies.

Recession got you watching what you spend on clothes? Wearing the same worn-out pieces every week? Good news! You could win one of 10,000 pairs of jeans from the Gap by going on Facebook. It looks like the folks at the Gap are trying to wash the logo change fiasco taste out of the public's mouth, but apparently this is just one of many forthcoming giveaways and promotions Facebook will participate in.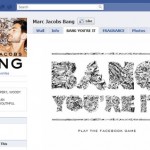 Elle magazine declared a victory for online fashion initiatives Monday afternoon, saying that two fashion social networking sites have finally generated enough buzz in the industry and in the media to – along with a significant chunk of labels that have created Facebook fan pages – signify fashion's embrace of technology has at long-last arrived. We were set to pop open the champagne along with the folks at Elle, but, upon further inspection of the evidence presented, we'd like to declare only a partial victory.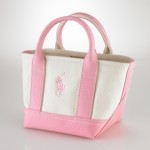 You already know that Ralph Lauren, Kohl's and numerous other companies are bringing on the pink for Breast Cancer Awareness Month, but if you've seen a few Facebook status updates that declare "I like it on the floor," or other seemingly flirtatious statements you've been seeing the latest social media campaign to raise awareness of breast cancer.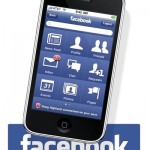 TechCrunch is reporting that Facebook is working on a phone that would move it from mobile app to mobile OS.
Even though Facebook has officially denied "building a mobile phone," it may be a technicality referring to the fact that they aren't likely to be building any hardware for the phone. If we go with that definition, Apple doesn't actually build iPhones, since the manufacturing is outsourced, but most people would agree that's splitting hairs.