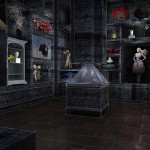 A few words to describe the experience at Savage Beauty: Alexander McQueen at the Metropolitan Museum of Art this weekend: Hot. Crowded. Worth the trip, no matter what.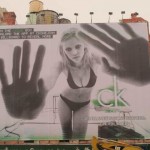 CBS News reported on Monday that pedestrians walking by the latest Calvin Klein billboard in New York City at East Houston and Lafayette have spotted something highly inappropriate in the ad. These folks don't find Lara Stone's almost-naked body offensive; rather, they believe a hidden curse word was planted in the photo.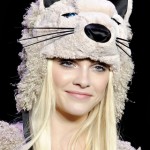 Last Wednesday at Lincoln Center, Sui sent a few models down the runway in giant cat hats. Purrfect, or one trend you won't take a scratch at?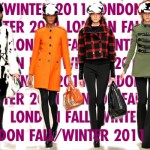 It seems that many fashion critics are still unimpressed by Burberry and still complaining that Bailey's embrace of technology has left his creativity in the dust. Looks like we need to come to the rescue again.
Get ready to retire your skinny jeans and say hello to a fresh fall style this year. Last weekend Signature9 had the please of attending Tory Burch's Fall 2011 runway show as part of New York Fashion Week, and the designer delivered a '70s style collection with looks for work, weekends and night.
This weekend Signature9 attended Diet Pepsi's Style Studio event in SoHo as part of New York Fashion week, and we have to say we were a bit disappointed with the whole thing. The night promised to include designs by Jonathan Adler, a Diet Pepsi "Skinny Bar" and most importantly a window display by Barneys' Simon Doonan, who was recently moved from being their creative director to "creative ambassador at large."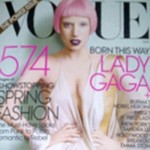 This week, Lady Gaga leaked a photo of her upcoming Vogue cover to her followers on Twitter, and E! is reporting that Vogue reps are trying desperately to get the pictures taken off the Internet, since the issue has not yet been released to newsstands.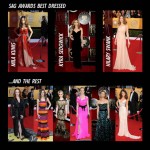 This past weekend, Hollywood's biggest stars trotted out to the Screen Actors Guild (SAG) Awards, and since this is one of the most important red carpet events of the year, here is a list of the best dre… oh wait, nobody cares who wore what to the SAG Awards.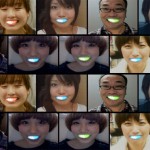 When the Japanese came out with anti-aging goggles, we didn't really see them catching on as a worldwide trend, but the latest fashion accessory to emerge in Japan may just be the next big thing, especially among celebrities like Marilyn Manson, Method Man and Kanye West.