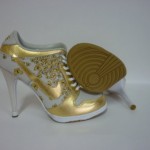 Just when we thought Teva Stilettos were the craziest footwear we'd ever seen, we find high-heeled Nike Dunks and Jordans floating around the Internet.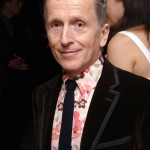 In an interesting and somewhat shocking move, Barney's announced that Simon Doonan, who has been with the brand nearly 25 years, will no longer serve as creative director. Taking his place effective January 17 is former W magazine editor Dennis Freedman.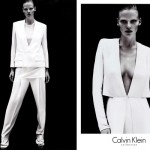 Calvin Klein sure does love Lara Stone. Their fall 2010 ad campaign that featured the Dutch beauty marked the first time in years the label used one face for all three of its brands, and Stone exclusively closed the label's spring 2011 show. Now, photos of the latest Calvin Klein ads featuring Stone have been released.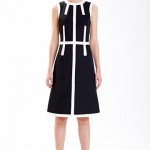 Late last week, The Cut reported (via Elle) that Designer and Project Runway Judge Michael Kors said no one cares about pre-fall collections because the name "pre-fall" is unappealing, whereas its inter-season counterpart, resort, has become more popular of late because the name "resort" sounds nice.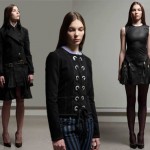 Alexander McQueen revealed several looks today from the first McQ collection that will be produced with the line under the control of Alexander McQueen. The designer label took over McQ last month, and its full pre-fall 2011 collection will not make a complete debut until February.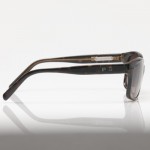 It wasn't too long ago that we brought you news of customizable chocolate bars as the latest in a long line of products that you can personalize in this day and age, and now designer sunglasses have been added to the list of items you can make your own.
If you've got grey hair but no money for a dye job, you've ever dreamed of channeling Erykah Badu, you have frequent bad hair days or you just really hate washing and or styling your hair, you can now take advantage of the latest hair trend.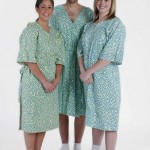 World-renowned Fashion Designer Diane von Furstenberg, who also serves as president of the Council of Fashion Designers of America and has pioneered the wrap dress, added yet another accomplishment back in August to her extensive list: the design of a more stylish hospital gown.

Recession got you watching what you spend on clothes? Wearing the same worn-out pieces every week? Good news! You could win one of 10,000 pairs of jeans from the Gap by going on Facebook. It looks like the folks at the Gap are trying to wash the logo change fiasco taste out of the public's mouth, but apparently this is just one of many forthcoming giveaways and promotions Facebook will participate in.