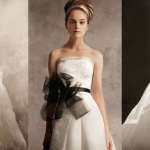 Vera Wang is one of the few designers who isn't afraid to venture into new markets, no matter how "out there" they may seem for the top wedding gown designer. For example, over the last few years Vera has expanded her empire to include the Simply Vera gown collection for Kohl's, a mattress collaboration with Serta as well as designing floral arrangements for FTD (an online floral design and shipping company), and who can forget her support of White Castle burger scented candles? Okay, we'll be honest, we're trying hard to forget the last one but everything else has been a solid step in pushing the Vera Wang brand beyond the wedding day.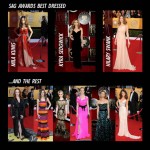 This past weekend, Hollywood's biggest stars trotted out to the Screen Actors Guild (SAG) Awards, and since this is one of the most important red carpet events of the year, here is a list of the best dre… oh wait, nobody cares who wore what to the SAG Awards.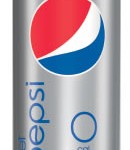 Press releases announcing the new Diet Pepsi Skinny Can, which is similar to a large Red Bull can and will hit shelves this March, were sent around last week, and blogs like Fashionista and Racked NY have been claiming that Diet Pepsi must be angling to replace Diet Coke as the fashion industry's drink of choice. They're probably right, considering the folks touting this new branding effort are tossing around words like "fashionable," "accessory" and, most importantly, "skinny," but we don't exactly see the point of trying to change the minds of a group that is notoriously hard to sway.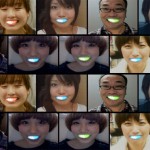 When the Japanese came out with anti-aging goggles, we didn't really see them catching on as a worldwide trend, but the latest fashion accessory to emerge in Japan may just be the next big thing, especially among celebrities like Marilyn Manson, Method Man and Kanye West.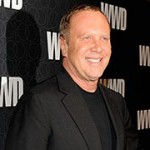 Michael Kors retail locales have been popping up left and right. His newest store will be replacing the 7,000 sq. ft. Rockefeller Center shop at 49th Street and Channel Gardens currently housing Kenneth Cole (which is slated to close its doors this April, along with eight other full-price locations). The much-sought-after space will don marble floors, wood displays and a zebra hide motif.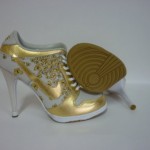 Just when we thought Teva Stilettos were the craziest footwear we'd ever seen, we find high-heeled Nike Dunks and Jordans floating around the Internet.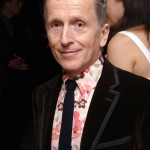 In an interesting and somewhat shocking move, Barney's announced that Simon Doonan, who has been with the brand nearly 25 years, will no longer serve as creative director. Taking his place effective January 17 is former W magazine editor Dennis Freedman.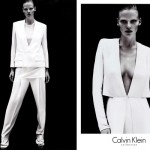 Calvin Klein sure does love Lara Stone. Their fall 2010 ad campaign that featured the Dutch beauty marked the first time in years the label used one face for all three of its brands, and Stone exclusively closed the label's spring 2011 show. Now, photos of the latest Calvin Klein ads featuring Stone have been released.
Every year on New Year's Eve tons of celebrities make it out to perform at various venues in cities around the world for the so-called biggest celebration of the year. This year, however, a few stars showed up in looks that managed to provide such a distraction that we hardly paid attention to the performances.