The past 12 months included fabulous trends, dazzling red carpet moments and stunning product innovation, but 2010 was also a great year for the weird. We've featured tons of off-beat trends and odd products in our weekly If Everyone Jumped posts this year, including $3,000 T-shirts from Valentino, glow-in-the-dark sunglasses and candles that smell like fast food. With this the last week of 2010, here is a recap of our top five favorites.
Philippines-born and Texas-raised, Nim Botor, a self-taught designer, uses his eye for style, drape and fit to create stunning (and sometimes futuristic) garments for today's fashionable, modern women (in other words, you).
Style.com's Year in Style mash-up of all that was seen and heard from the fashion world in 2010 is out, and it includes everything from personal style scene-stealers like Lady Gaga and Anna Dello Russo to digital fashion endeavors and movers and shakers like Terry Richardson and James Franco. The fashion Web site's review is pretty complete, but we would like to put our two cents in on what was important this year in fashion.
Is this some kind of trick? On Wednesday, The Fashion Spot tweeted a sneak peak of a pair of Nooka Glow in the Dark Mercury Sunglasses to be made available in March on nooka.com.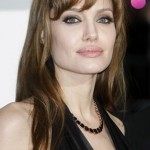 United Nations Goodwill Ambassador and A-list Hollywood actress Angelina Jolie is jumping on the celeb fashion designer bandwagon with her new line of jewelry.
On the red carpet at the premiere for her spy drama Salt, the actress can be seen wearing some the first pieces in the collection.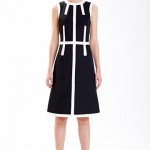 Late last week, The Cut reported (via Elle) that Designer and Project Runway Judge Michael Kors said no one cares about pre-fall collections because the name "pre-fall" is unappealing, whereas its inter-season counterpart, resort, has become more popular of late because the name "resort" sounds nice.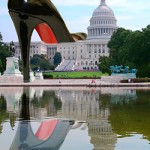 For as long as there have been great fashion designs there have been great knockoffs. To the untrained eye, a good knockoff is almost indistinguishable from the real thing for a fraction of the price. For years fashion designers have been fighting to pass a bill that would protect their creations and allow them to copyright their designs to prevent cheap immitaions from being sold.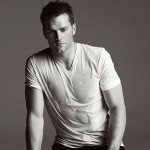 On Wednesday, news spread that the famously handsome quarterback and husband to Supermodel Gisele Bündchen agreed to a deal with Ugg Australia that will make him the face of the brand's men's division, marking the first time Ugg has specifically pushed men's products.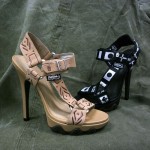 The latest WTF product on the market is going to take you back quite a few years, and not in a thank-goodness-ballet-flats-are-in-again kind of way. Anyone remember Teva sandals? (Read: Are you trying not to remember owning Teva sandals?)