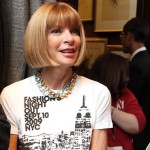 This year's Fashion's Night Out was an unabashed 3-ring fashion event with cameras, huge crowds, fashion icons, champagne and a t-shirt to remember it all by. So it's not much of a surprise that the event will return on September 8th next year, but should it?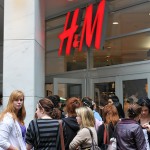 This year's event promises to be even bigger and more star-studded than last year, with retail store appearances from such celebs as Mary J. Blige, Mary Kate and Ashley Olsen, Bar Rafaeli, Nigel Barker and Simon Doonan among others. The hype has been spiraling for weeks now, but, while part of the point of Fashion's Night Out is to boost enthusiasm for fashion among shoppers, the goal of boosting retail sales is just as, if not more important for the future of the fashion business. So, will Fashion's Night Out 2010 exert the desired push on consumers to come out and buy products to ignite fashion's economic state?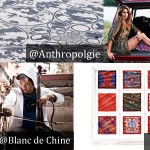 Your favorite fashion accessories are classic, stylish, and never covered in logos or overly apparent signs of flash. A glass of champagne or small sign of special service is appreciated, but extravagant spectacles that would put you in the middle of enormous crowds are the last things you'd sign up for voluntarily.
We covered the top 10 Fashion's Night Out events for celeb seekers, but if your idea of a shopping good time doesn't involve battling throngs of adoring fans, there are plenty of events that give a good reason to come out. Silent auctions, charitable contributions, complimentary cocktails and shopping bonuses are just a few of the things on offer.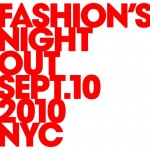 Last year we covered Fashion's Night Out from Paris, where we caught up with Carine Roitfeld, to London and New York. Each city was an overall success in terms of bringing out the shoppers, but the feel of each event was distinctly different. The Paris Fashion Celebration Night focused exclusively on the high end merchants [...]