Delta's offering is Calm, an eau d'aeroport that it sprays in airplane cabins and infuses in the hot towels it gives out in premium classes. It has been spreading Calm for about two years, joining a handful of other carriers vying for olfactory distinction by developing their own individualized odors. The fragrant fliers include United […]
Rumors ran rampant this summer about an impending Lady Gaga fragrance deal with Coty Inc. Back in July, a Coty representative told WWD the rumors were completely false, and that he had heard "nothing of this project." Well, surprise surprise. This week WWD reported that the world's no. 1 pop star has in fact signed a deal with Coty to create a line of signature Lady Gaga fragrances.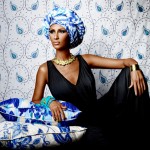 Everyone knows Iman for her success as an international supermodel and cosmetics company founder. The inspiration for Yves Saint Laurent's "Africa Queen" collection, for fourteen years the singularly named beauty graced the runways of the world's most renowned fashion designers. Before Tyra, Heidi Klum and the other model moguls we know today, Iman was one of the first to capitalize on her modeling background with an entry into business via Iman Cosmetics.
Launched in 1994, the company focuses on products designed for women of color. Today Iman is broadening her creative design talents collaborating with Design Consultant, Carlos Mota on a new home fabrics line called IMAN Home.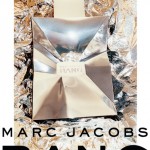 Marc Jacobs fans will soon be able to play the American designer's own version of tag. On Wednesday, the Facebook page for Marc Jacobs' latest men's fragrance, Bang, was launched. When the fragrance hits counters this Friday, the fan site will unleash a new game called "Bang! You're It," in which users can virtually "bang" their friends to earn points.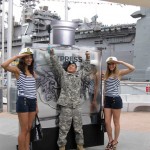 Sailors who were visiting for the annual Fleet Week were honored by Express and GQ Magazine at the Intrepid Pier on Saturday, where samples of Express' new men's fragrance, Honor, were handed out by girls in Express sailor-inspired clothes. A twelve-foot replica bottle of the fragrance was also on hand for photo ops with attendees, who may see their picture in an upcoming issue of GQ.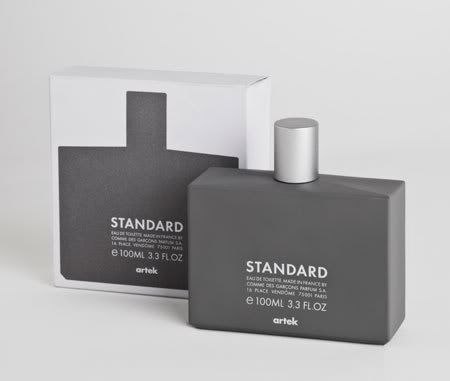 Finnish furniture brand Artek has teamed up with iconic Japanese fashion house Comme des Garçons to create STANDARD, a crisp unisex fragrance with earthy and slightly metallic undertones.  The collaboration seeks to marry the efforts of two companies known for experimenting both within and without their respective fields.  STANDARD officially launches on 15 October at […]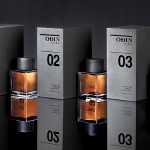 Odin, a favorite New York boutique, known for its phenomenal array of clothing and accessories is creating a unisex fragrance inspired by the progression of travel. The collection includes three fragrances: Nomad, a heady mix of Himalayan cedar leaves, Indian black pepper, and West Indian sandalwood, representing man in his initial stages of travel. Owari is […]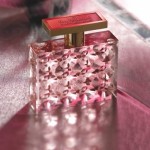 Michael Kors' new fragrance Very Hollywood embodies the glamour of Hollywood. If red lips, diamonds, and dramatic eyeliner had a smell, this would be it. The top-notes include Mandarin and iced Bergamot,  the mid-notes are wet jasmine, ylang ylang, raspberry, and gardenia. The bottom-notes are a velvety combination of Italian Orris, creamy amber (mmm…) and […]