Recession got you watching what you spend on clothes? Wearing the same worn-out pieces every week? Good news! You could win one of 10,000 pairs of jeans from the Gap by going on Facebook. It looks like the folks at the Gap are trying to wash the logo change fiasco taste out of the public's mouth, but apparently this is just one of many forthcoming giveaways and promotions Facebook will participate in.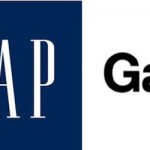 Less than a week after rolling out a new, bland, Helvetica meets clip art logo, Gap has reverted to their previous (and more well known) design. The backtracking comes after an uproar online over the new logo forced company president Marka Hansen to defend the new logo, before finally acknowledging that the change wasn't a great move for business.
But in all the furor over Gap's new (now old) logo, you may have missed out on another logo competing in the "you paid how much for that?" rebranding category.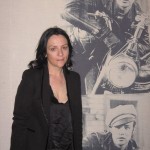 The PR CEO start of Bravo TV's "Kell on Earth" spoke to a small group of editorial interns, fashion-obsessed youngsters and public relations entrepreneurs at the Bryant Park Reading Room Series Wednesday, and she had a quite frank earful on the future of fashion.
One is only 24 but has already been termed an icon and the "Madonna of her generation". The other is one of the biggest selling Hip-Hop artists of this decade and has already won 12 Grammy Awards since his first nomination in 2005.
Despite all of their stellar achievements in the music business, it seems the one thing both Lady Gaga and Kanye West most desire is in fact a chance to work in the fashion industry.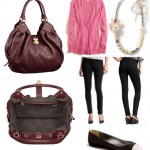 What woman with limited time doesn't want to be stylish? Clearly, this is a rhetorical question, but when one has to lug around all the paraphernalia that accompanies classes, a job, or a young child, plus the child herself, style can be a last priority. Good thing there are simple, foolproof ensembles that require little […]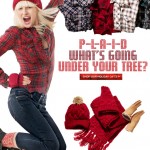 The new Gap ads are full of holiday cheer, which is aptly the name of the new television campaign, Gap's first in two years. It has a lot of people talking about its striking similarity to the new hit show "Glee", a series based on singing and dancing. Feeling cheery? Gap is also offering a […]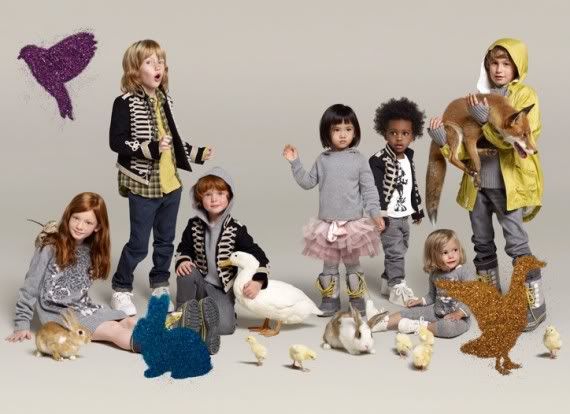 We hope all the little munchkins in your life are on Santa's Nice list, because Stella McCartney's seventy-piece collection for Gap childrenswear hits select stores today. We love the quirky feeling of the collection (how precious are those miniature Sgt. Pepper jackets?!), which is playful and light but lacks the sugary-sweet (and overly-babyish) gimmicks of […]