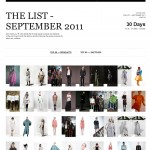 When we first covered Garmz, the site was a place where anyone with a sketch and a bit of vision could see their idea actually put into production. Today, they've rebranded and relaunched as LOOKK, with backing from a few notable investors and an expanded offering for (slightly) more established designers.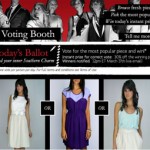 It's too late to put the genie back in the bottle, but an increasing number of websites are betting on the wisdom of crowds to close the consumer gap between when shoppers are first introduced to a garment, and when they can buy it. While the exact model continues to shift and there are variations, the crowds and important investors are betting on the ability of those companies to do it.
We covered Garmz, the startup that lets designers take an idea from sketch to (online) store based on community support, after meeting them at LeWeb.
Browsing through the store, where production ready designs are put up for pre-order or sale, we came across this hooded jacket by Silas Bahr. Or, exhibit A in why Garmz just may be able to make the crowdsourced fashion model happen.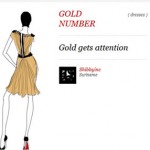 Garmz, a 6-month-old startup from London, is among a growing list of websites banking on the internet to make pre-orders easier, reduce risk when it comes to mass production and excess inventory.